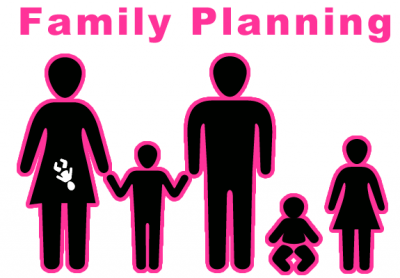 By Mustapha Sumaila
Chief Eze Duruiheoma, Chairman, National Population Commission believes that family planning is cardinal to achieving Sustainable Development Goals (SDGs).
He, however, expresses concern that many Nigerians hold a negative perception of family planning, although observers note the perception is informed by cultural and religious beliefs.
Irrespective of any wrong impression on it, family planners insist that family planning regulates population and better planning of a family.
According to them, it promotes maternal and child health by giving room for a woman to recover and be able to nurse her baby well.
They also believe that family planning is essential even as United Nations focused 2017 World Population Day on "Family planning, birth spacing: Empowering People, Developing nations.
Duruiheoma, while commemorating the day recently in Abuja, said universal access to sexual and reproductive health services, including family planning were fundamental to development.
"Data from 2013 Nigeria Demographic Health Survey indicated that unmet need for family planning was currently 16 per cent among married women.
"Whereas knowledge of contraception is widespread in Nigeria as 85 per cent of women and 95 per cent of men report knowing about a contraceptive method, only 15 per cent of married women use contraceptive methods,'' he said.
Duruiheoma observed that private sector facilities continued to be the main providers of contraceptive methods in Nigeria.
"I am calling on federal, state and local governments to invest more in the provision of sexual and reproductive health services to the vast majority of the people.
"The health status and general well-being of our women and girl-child have the capacity to influence our development process.
"This capacity is being undermined by their continued exposure to preventable phenomena of maternal mortality,'' he said.
Sharing similar sentiments, Dr Diene Keita, Country Representative, United Nations Population Fund (UNFPA), said more than 20 million women in Nigeria did not have access to safe and effective family planning services.
He noted further that most of these women that had no access to modern family planning method lived in rural areas and region of insurgency in the country.
He said fulfilling the unmet demand for family planning in Nigeria would prevent 750,000 unintended pregnancies and reduce by one-third the estimated 40,000 annual maternal deaths.
Keita noted that better reproductive health care, including voluntary family planning, could boost the economy and contribute to sustainable development by empowering women to complete their education.
"Family planning, therefore, is critical to achieving SDGs1, to end poverty and it is also fundamental to achieving other goals such as ending hunger as well as promoting good health and gender equality.
"UNFPA has set an ambitious, transformative goal to eliminate all unmet demand for family planning by 2030 and, therefore, called on governments and other stakeholders to work hard in achieving the goals'', he said.
Similarly, Dr Mairo Mandara, Country Representative of Bill and Melinda Gates Foundation, said family planning was critical in addressing fiscal and economic challenges, social problems and health issues.
According to her, Nigeria is the seventh largest population in the world and predictions position her to become third in 33 years from now if the current annual growth rate of 3.2 per cent prevails.
"Although only two and a half per cent of the world population reside in Nigeria, the country is responsible for 10 per cent of global maternal death,'' she said.
Mandara said family planning practices cut across all religion and culture and have been acknowledged for contributing positively to public health.
She said birth spacing, an aspect of family planning, would help husbands to safeguard the health and well-being of their wives and children.
In her view, Mrs Olanike Adedeji, UNFPA National Programme Specialist, said not less than "12 million dollars is earmarked to be spent annually on contraceptives for family planning in Nigeria.
"Nigerian government committed only two million dollars for the procurement of contraceptives for family planning until 2011 when the government proclaimed such family planning commodities to be free in public health facilities.
"Since then, many donors such as the U.S. Agency for International Development (USAID), U.K.'s Department for International Development and UNFPA contributed resources to ensure this pronouncement became reality.
READ: Stakeholders Condemn Child-Hawking After School Hours
She further noted that USAID was also supporting in five to seven states in the country and that UNFPA had engaged 5,000 health care workers to provide the services across the country.
She said family planning would ensure basic needs of life such as education, health infrastructural facilities for the growing population, observing that "population could be a blessing or a curse to any country depending on how it is harnessed.''
Re-directing the public opinion about family planning, Dr Adenike Adeyemi, former Director, Family Health Department, Federal Ministry of Health, said it did not prevent women from having children but would rather give them the opportunity to space the birth of their children to reduce the mortality rate among pregnant women.
She said that family planning also allowed women to have the desired number of children and cater for their health needs adequately.
Adeyemi observed that Nigerians practised child spacing irrespective of religion and ethnicity in the past.
"In those days, no woman is allowed to get pregnant when her child is less than two years but such a practice has been abandoned.
"Having many children increases the mortality rate of pregnant women, thereby making them more at risk of dying before, during or after childbirth,'' she said.
Irrespective of this, family planners agree that no one should be compelled to embrace family planning until such individual is desired to do so.
They, therefore, solicit awareness creation, persuasion and a massive campaign by stakeholders to educate people on importance and benefits of family planning, irrespective of their beliefs.
**This post First appeared on Newsroom.nan.ng**
Load more