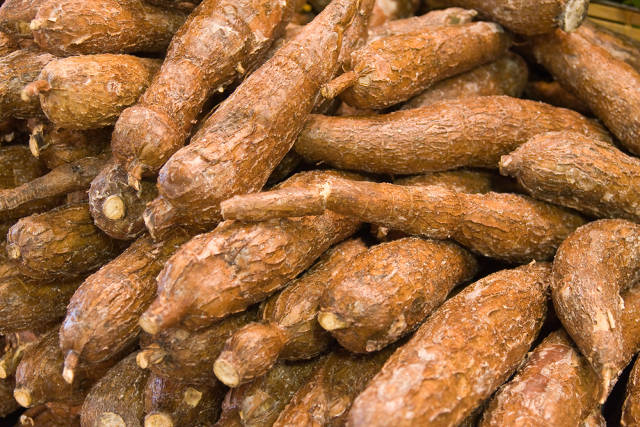 An agro-based processing company, CrestAgro Products, on Monday assured cassava farmers in Kogi of its readiness to uptake their produce at end of this year's harvests.
Mr Leye Akinrinade, the General Manager of the company, gave the assurance at a meeting with cassava farmers in Lokoja, which was organised by Synergos Nigeria.
CrestAgro Products had signed a Memorandum of Understanding (MoU) with cassava farmers in the state to uptake their produce at end of every harvest.
Akinrinade urged farmers to have confidence and jettison fears that their produce would waste away after harvest.
"We anticipated that our factory would have started operation by now but construction works have only started. So, production will commence next year.
"In order not to waste the efforts of the cassava farmers, we want to offer them a price that makes sense.
"We have aggregated 11 clusters that have actually gone out to grow cassava for us and we are trying to work with them on best practices to boost their yield, while educating them on the benefits of partnering with us," he said.
The general manager said that the groundbreaking ceremony of the cassava processing factory at Achabo, Koton-Karfe Local Government Area, only took place a fortnight ago, as against earlier plans to commence production in the third quarter of this year.
READ: Kachikwu assures Dangote refinery of government support
He said that the factory was expected to start with 110,000 tonnes of cassava per annum and move up to the 500,000 tonnes within the two years of its operation.
Akinrinade said that the cassava raw materials which the factory needed were quite sizeable; adding that the farmers should, therefore, not worry about any glut.
News Agency of Nigeria (NAN) reports that the farmers became apprehensive when they realised that the cassava starch processing factory has yet to start operations, about two months before cassava harvest period.
They also expressed concern that the company might want, in the interim, to buy the cassava off them cheaply, only to sell the produce at high cost, thereby depriving them of good profit.
Mr Femi Ojo, the Marketing Manager, Business Innovation Facility (BIF), a programme funded by UK Department for International Development (DFID), handled the training of the farmers' representatives on "Understanding the Economics of Production" as it applies to cassava farming.
Mr Victor Adejoh, Synergos Field Manager for Benue, Kaduna and Kogi states, said that the international NGO facilitated the meeting, as part of its efforts to promote agriculture as a business initiative.
He also assured the farmers that CrestAgro Products would uptake their produce after this year's harvest at no loss to them.

Load more