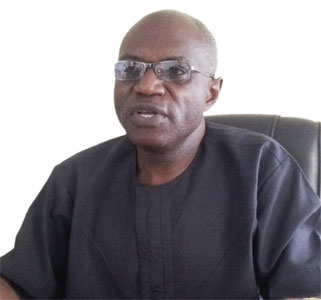 The Osun State Tourism Board says it has introduced social content into this year's Osun-Osogbo festival to market the creative industry and create employment for artisans.
The Chairman of the Board, Mr Abimbola Daniyan, told the News Agency of Nigeria (NAN) on Monday in Abuja that visitors from across the world had started arriving in Osun for the annual cultural fiesta.
According to him, traditional wares, hairstyles, drama and music would be on display at Mandela Freedom Park in Osogbo as part of activities for this year's celebrations.
"All these are introduced to create market for artisans and indigenous arts and crafts makers. It will enable them sell their products to foreigners and other participants during the festival,'' Daniyan said.
READ: Lagos state organises cultural education for children
NAN reports that the two-week festival, currently underway in Osogbo, would climax on Friday with the cultural procession of the ``Arugba'' (river maiden) to the Osun Grove, a UNESCO World Heritage site.
NAN reports that the Osun-Osogbo Festival is celebrated annually in the month of August in the state capital.
The festival attracts thousands of Osun worshippers, spectators and tourists from all over the world.
According to legend, Osogbo was founded about seven centuries ago with assurances of protection by the Osun river goddess.
The Osun river goddess also promised to bless women with fruitfulness if they would offer her annual sacrifice.
Among the sequence of rituals that heralded the celebration were the "Iwopopo'', a ritual done to cleanse the city from evil and the lighting of the 600-year-old 16-point lamps known as  "Ina Olujumerindinlogun''
Others were the "Iboriade'' where the sitting Ataoja of Osogbo would bless the crowns of past kings of the ancient town.
The "Arugba Ritual'' is one of the major highlights of the festival in which a virgin maiden carries a calabash containing items of sacrifice to appease and worship the goddess across town to the grove.
As the virgin leads the procession to the Osun Grove, worshippers and followers cast their problems on her and offer prayers.