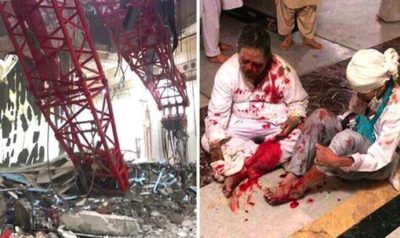 A total of seven people were killed and 11 others injured, when a crane fell onto a minibus in Turkey's eastern province of Agri on Monday, local media reported.
The crane, carried by a truck, had overturned on a road bend, before hitting a minibus coming from the opposite direction, killing seven people onboard, the state-run Anadolu Agency reported.
The injured passengers have been taken to nearby hospital by ambulances dispatched to the scene.
The two-way traffic has been closed on the road after the accident.
Xinhua