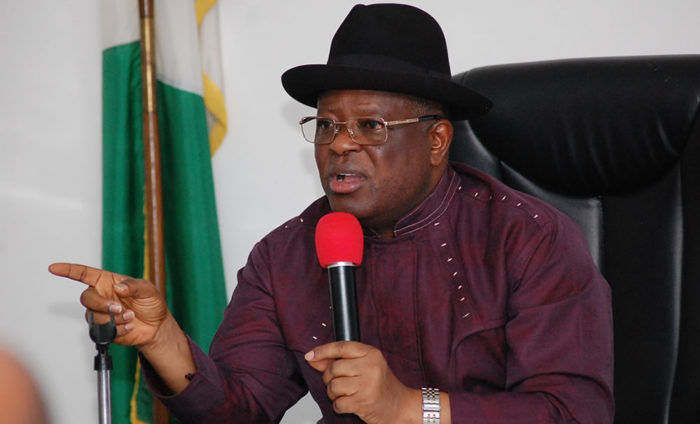 The South- East Governor's Forum on Monday in Enugu inaugurated its secretariat and unveiled the Director-General, Prof. Simon Ortuanya, and other directors.
Speaking at the event, the Ebonyi Governor and Chairman of the Forum, Dave Umahi, said that the secretariat would coordinate activities of the Forum.
Umahi commended the Department for International Development (DFID) for its role in the screening and recommendation of the officers.
He praised the directors for scaling through rigorous selection process to serve the people.
The governor said that the task before the Forum was enormous, considering the living conditions of the people in the area.
Umahi said that it had become imperative to rebuild the South-East, adding that though challenging, it would be achieved.
READ: Fire stations: 21 states needs establishment – Fire CG
"This task is challenging especially at a time our people are very badly challenged in every part of the country and beyond.
"We rely on you to give us the support and direction, '' he said.
Umahi said that the Forum condemned the incident at St. Philips Catholic Church, Ozubulu in Ekwusigo Local Government Area of Anambra, where 13 worshipers were killed and others injured.
He also condoled with the people and government of Imo over the recent building collapse that claimed the lives of four people.
Umahi expressed concern over the vilification of Abia, Ebonyi and Enugu governments on their interest in an Islamic Bank loan.
He said that the banking system had nothing to do with religion, stressing that it had nothing to do with foisting Islam on the people.
The News Agency of Nigeria (NAN) reports that other directors of the Forum are: Mr Orlando Nweze, Finance and Administration; Mr Michael Udah, Media and Communication, and Mr Chibuike Amaechi Project Initiation and Execution.

Load more