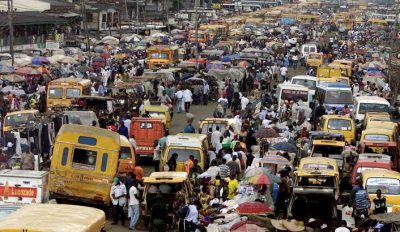 Mr Setonji David, a chieftain of the All Progressives Congress (APC), in Badagry Area of Lagos State, has reiterated the need to stop hate speeches in Nigeria.
He said that if such attitude continued unchecked, it might consume the nation.
David, representing Badagry Constituency II at the Lagos State House of Assembly, told the News Agency of Nigeria (NAN) in Lagos that no one would be spared with the effects of hate speeches.
The lawmaker spoke against the backdrop of hate songs and speeches among different ethnic groups, threatening the unity of the country.
According to him, those at the helm of affairs in the country should brace up and make the culprits of hate speeches to face the law.
David said: "It is unfortunate that we have to descend to this level in our political development.
"The growing rate of hate speeches portend dangers for everyone of us in the sense that we have seen it happen in other parts of the world.
"We have seen it happen in Rwanda; it was the hate speeches that ignited the genocide in Rwanda.
"So, hate speeches are not in our interest at all; we are human beings and we need to treat one another with dignity.
"What those behind hate speeches should know is that when the problem starts, it will consume everybody including themselves; it is like a wild fire that consumes everything, not looking at who is who".
READ: Anti-Party Activities: Banire Shuns APC Disciplinary Committee
David said that the Federal Government should intensify efforts to check the negative development.
"The Federal Government should go after those behind hate speeches and bring them to justice so as to serve as  deterrent to others".
"This kind of thing emboldens the criminals if not arrested and punished; they should not think they are above the law.
"What is happening shows that some people feel that they are above the law and the moment people start sensing that we are not equal in the land, then, there is a problem," he added.
He argued that the recent development in which an ethnic group told another group to leave a certain part of the country is not good for the nation after more than 50 years of independence.
The lawmaker, however, called on the Federal Government and the National Assembly to put measures in place that could strengthen true federalism.
"The recent development tells us that there are issues to discuss.
"We need to negotiate our togetherness; we can't say our unity is not negotiable; yes, we want to live together but let us discuss issues that are threatening our togetherness.
"We can't continue to pretend as if there is no problem, the earlier we renegotiate the better," the lawmaker said.
David also urged the National Assembly to be sensitive to the issue of devolution of powers, saying that all other issues of national unity and development were tied to it.