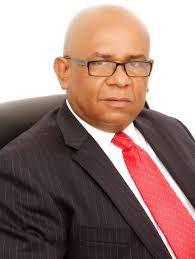 The newly elected President of the National Association of Microfinance Banks (NAMB), Mr Rogers Nwoke, on Tuesday said microfinance banks in the country granted N214.32 billion as at December 31, 2016.
He said the association would ensure Micro Small and Medium Enterprises (MSMEs) access sufficient fund for growth.
Nwoke told the News Agency of Nigeria (NAN) in Lagos that the figure was inadequate, given the country's population of 170 million consisting of people at the bottom of the social pyramid as target of the banks.
He said the total assets of the sub-sector presently stood at N365.51 billion as at March.
He added that the banks would ensure the continuity of such credits inflow to MSME's in spite of the current economic pressures by pumping more business development loans.
Nwoke, who is also the Managing Director of HASAL Microfinance Bank, said that the rural dwellers, henceforth, would access the banks' services more than ever because more banks and agency partnerships would come up.
READ: EFCC recovers N553m stolen funds from politicians in South East
"The sector is highly concentrated and unevenly distributed with the top 10 of the 991 Microfinance banks accounting for 37 per cent to 40 per cent of the total loans, deposits and assets as at March 31.
He said the sector would become an internationally respected industry through the stimulation of innovative and sustainable practices that guaranteed financial inclusion and wealth creation for the economically active poor.
Nwoke also said that all the sector's functional organs such as the Board of Trustees (BoT), National Executive Council (NEC) and the Central Executive Committee (CEC), would be carried along to pursue common course for sustainable growth.
He said the sector would create strategic partnerships with development organisations both locally and internationally, to tap into laudable programmes to support microfinance banks in Nigeria.
Load more