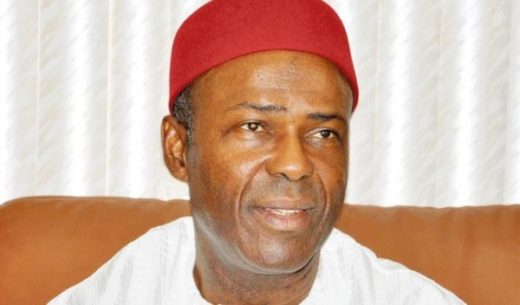 The Federal Government says it will intensify effort in promoting competitiveness in raw materials and products development in the country.
Dr Ogbonnaya Onu , the Minister of Science and Technology made this known during a world news conference on Thursday in Abuja.
Onu said that the idea was to confront and defeat challenges posed by growing shifts in global production and trade patterns.
He said that the effort would aid the nation to conserve its scarce foreign exchange and stimulate global competitiveness that would be derived from a resilient domestic capacity in a diversified economy for the good of all.
"It is also noteworthy that the Federal Executive Council (FEC) has approved the new policy guidelines for planning and execution of programmes, projects and contracts with science, engineering and technology components.
"This will help our nation develop necessary local capacity needed for us as a people to look inwards to seek solutions to our numerous problems, " he said.
READ: Nigeria Makeup Industry rated among the best worldwide
According to him, the guidelines are designed to drastically reduce capital flight, promote local capacity, strengthen local manpower development, encourage indigenous technology capacity, enhance national self -reliance and restore national pride.
Onu said that FEC had also approved new Road Map for Science, Technology and Innovation (STI) as new key for Nigeria's future sustainable development.
He said that the implementation of the road map would help the economy adjust to the path of sustainable growth to quicken the pace of recovery in short term and accelerate sustainable growth in the medium and long terms.
"We are convinced that the new road map will help Nigeria deepen the processes of effectively deploying STI as the engine of growth in a diversified economy.
"This will help our great nation move in a new difficult but ultimately rewarding direction that will help us make a major shift from a resource based to a knowledge based, innovation driven economy.