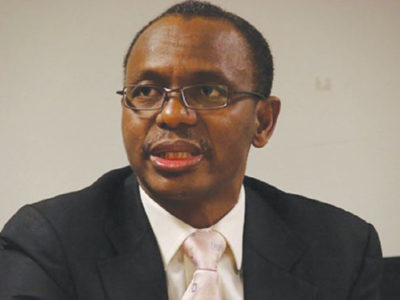 Kaduna State Government on Thursday said it has spent over N4 billion on the modernization of some public schools in the state.
The state Commission for Education, Science and Technology, Prof. Andrew Nok, made the disclosure in Kaduna at a forum with social media buffs in the state.
He said that the government had allocated 35 per cent of the 2017 budget to education, adding that it had distributed 78,000 units of classroom furniture provided at N710 million.
"We find out that more than half of our children seat on the floor, and we have to accelerate the process of providing furniture in our primary and secondary schools.''
He said the ministry was also engaged in the provision of infrastructure, teacher training and award of scholarship.
"We have been building schools in the last two years; phase I of the project involved the modernizations of fifteen schools across the state which we intend to turn to boarding schools, just as it used to be, with full boarding facilities.''
Nok said work on the 15 schools had reached 80 per cent completion.
READ: Kebbi to export rice, livestock to earn forex
According to him, that state government has abolished the use of black board due to the health issues attached to it.
"We have provided over 1000 magnetic board to be distributed round the schools and we will ensure that all schools have magnetic boards,'' the commissioner said.
He further disclosed that the government had distributed textbooks worth over N6 million to its secondary schools to boost teaching and learning.
In his comment, the Commissioner for Finance, Suleiman Kwari, said the review of the state tax laws has raised collection to N13 billion in 2015 and N23 billion in 2016.
He disclosed that the government has 60 different means of tax collection through cash less transactions and had blocked areas of leakages.