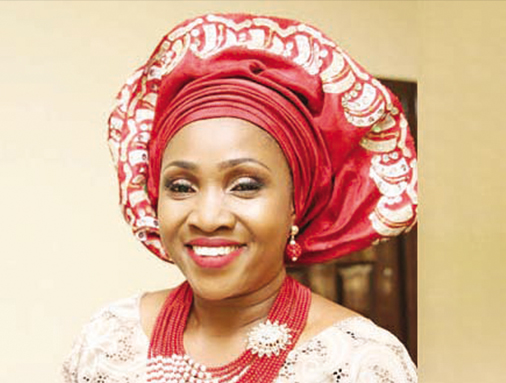 By Kazeem Ugbodaga
The Lagos State Government has commenced the process of rehabilitating and re-uniting the 80 newly released teenagers from Badagry prison to their family and relatives.
The teenagers were on Tuesday last week released by the Lagos State Chief Judge, Justice Funmilayo Atilade during one of her visits to prisons across the State.
Speaking during a visit to the Oregun Correctional Home for Boys, Lagos, where the released underaged inmates were presently being rehabilitated, the Commissioner for Youths and Social Development, Uzamat Akinbile-Yussuf, said that the children were immediately accommodated at the centre following their release so that the state government could give them appropriate care.
She disclosed that although the development was an impromptu one, the children had since their arrival at the centre been subjected to series of tests, including psychiatric test to ascertain the level of their mental alertness and sanity.
She said that some of the children who had been able to provide traceable details about their residences, parents or family members had been reunited to their relatives, adding that the state government would contact appropriate authorities from other States to come to the centre and identify the remaining children accordingly.
According to her, the state government had been following due processes in the handing-over and integration of the children to their respective relatives.
The Commissioner warned the children, especially those from other States to desist from getting involved in criminal activities and stay away from Lagos if they did not have any meaningful engagement or family members who will fend for them.
Following the disclosure by the children that over ninety percent of them were either living with a family member or a single parent, the Commissioner appealed to parents to be committed to the needs of their wards and be wary of sending their children to stay with distant family members whom they could not vouch for.
"My advice to married couples is that they should try as much as possible to guide against divorce because of its attendant effect on children. Parents should spend quality time with their children, provide for them and show care for them so that they will not be easily swayed into crime and vices.
"It is obvious that parental care is lacking in these children and the problem is a fall-out of what obtains in the society at large . This ugly situation make these children susceptible and exposed to various forms of abuses and societal vices," she restated.
Akinbile-Yussuf promised to make available to children food items and more medical aids in form of drugs.
A Consultant Psychiatric with Lagos State College of Medicine, LASUCOM, Dr. Olayinka Atilola who provided medical care for the children at the centre, disclosed that 20 of the children had already been reunited with their family members.
He said that medical assistance remedies was already being provided for some of them that have medical challenges, adding that medical examination on some of the children already shown that a significant number of them have body rashes and infection.
Atilola commended the visit by the commissioner and top government officials from the Ministry of Youths and Social Development, saying that the visit would go a long way in increasing the sense of belonging among the children.