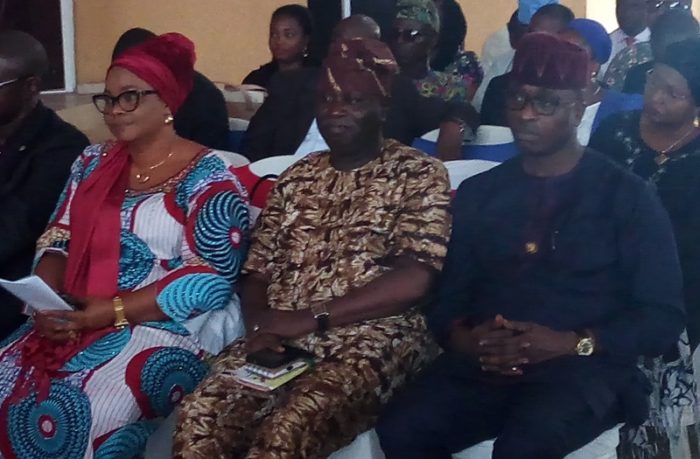 By Kazeem Ugbodaga
The Lagos State Government has taken its Cleaner Lagos Initiative, CLI, campaign to Ojo area of the state to solicit support for the programme meant to transform the Lagos environment.
Thousands of residents, including community leaders, traditional rulers, market men and women and others thronged the expansive hall used for the sensitization programme in the area. The programme was organized by the Office of Civic Engagement.
Special Adviser to the Governor on Civic Engagement, Kehinde Joseph said the current administration was passionate about the environment, hence the launch of the CLI in order to scale up environmental cleanliness and healthy environment in the state.
He said Governor Akinwunmi Ambode took a bold step to eliminate the observed deficiencies in the present waste management process, particularly in the area of solid waste collection and disposal by introducing a new environmental management and protection law in March 2017.
"The new law harmonized all the existing laws on the environment into a single one, this is to make environmental management in totality more effective in the state. One of the planks of this law is the Cleaner Lagos Initiative. This will give room for private investors to participate actively in solid waste management and attract best practices in the management of the environment in our state.
"This administration strongly believes that this approach, apart from achieving a healthy environment, would create business opportunities and new jobs for the residents of the state," he said.
Joseph allayed the fear of the Private Sector Participation, PSP, about the prospect of losing their businesses, saying that the new approach would rather provide wider areas of operation, as all aspects of waste management would remain in focus.
"This will attract more participation by private investors and create over four hundred thousand jobs as environmental cleanliness will be taken to every nooks and crannies of the state," he said.
The special adviser appealed to people in Ojo to embrace this initiative and ensure its successful implementation and stop indiscriminate dumping of refuse on the state's roads, drainages and canals.
Special Adviser to the Governor on the Environment, Babatunde Hunpe said when the new initiative was being initiated; the PSP operators kicked against it, but noted that since they had been sensitized, they had now embraced the programme.
He said the PSP operators did not have the capacity to cater for domestic waste generation in the state, as the state generated 13,000 metric tons of waste daily.
He disclosed that to purchase a compactor cost N45 million, adding that while domestic waste would now be handled by private investors, the PSP would now take care of commercial waste.
Special Adviser to the Governor on Housing, Aramide Giwanson said the CLI would create 27,000 jobs for cleaners and sweepers, while appealing to residents not to drop refuse in drainage channels, as such act was prone to flooding.