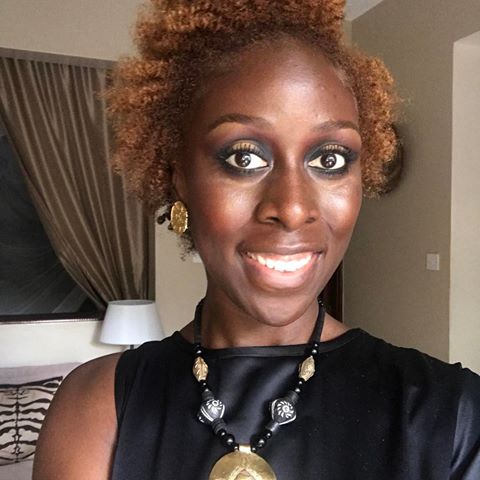 Nallah Sangare, a makeup brand and an image consultant from Kenya, says the Makeup Industry in Nigeria is among the best the world-over.
Sangare who had acquired over 10 years of experience as a make-up artists and image consultant said this during an interactive session with journalists in Lagos.
She said that she was amazed and surprised to see how the makeup industry in Nigeria had developed over the years.
"Obviously, you guys are exposed. If I take Africa as one, we are one of the top brands in the world.
"The makeup industry here is of a high standard especially when you take a look at the movie industry that is showcasing it well.
"What one sees in the brand in Nigeria is equal to what one sees in the Western country, it is really good and what is happening now is quite promising,'' she said.
Sangare said that she started her image-consultancy a decade ago in Paris, France. And I came to Nigeria some years ago and also travelled to South Africa and here I am again in Nigeria.
She said that she was in those countries to acquire more knowledge as a make-up artist before she finally settled down in Kenya to practice what she had passion for.
She said that she was currently in Nigeria to participate in the "Sumtin4DGirls''project where she would be involved in training girls on how to become make-up artists.
I would help them to understand the brand and teach them how to take beautiful pictures, she said.
"I also want to participate in this project because one of my priorities is helping to give back to the society.''
Sangare said that the basic and most important attribute one must possess to become a make-up artist is the passion for the job; know how to mix and blend your colors and your makeup.
"The funny part is my own experience. I was more of a business person but loves drawing and mixing colours.
"I was not a make-up artist then; but again, it comes back to the passion.''
She advised the unemployed to start doing something along imaging.
If they could be serious with it, they would some income from it, she said.
"You can work anywhere today as a make-up artist such as in the movie industry as long as you have the skill,'' she said.
Sangare said that people could retain their make-ups for days, depending on the products they used.
"If you apply your makeup wrongly it affects your skin negatively.
"I can tell you or show you how it is done to last longer without having any negative effect on the body. But if you do not follow the correct procedures then it can damage your skin,'' she said.
Sangare also said that she had branded celebrities at the Gerani Fashion Week as well as in Kenya and Nigeria.

Load more