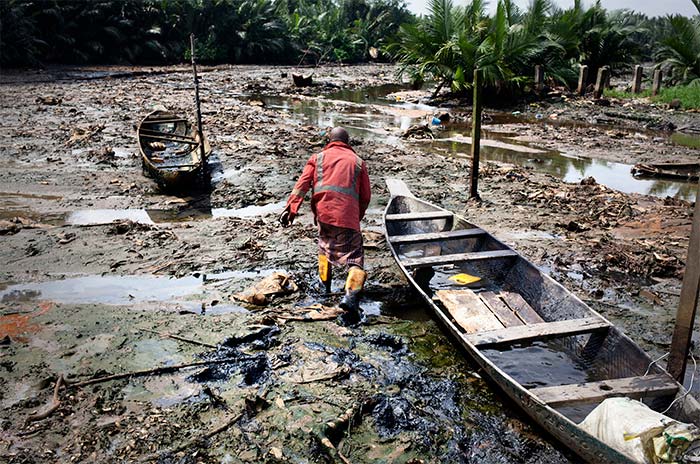 Mr. Igo Weli, the General Manager, External Relations, Shell Petroleum Development Company (SPDC), on Thursday said the Niger Delta was no longer attractive for investment.
Weli made the claim in Port Harcourt on the sideline of an SPDC sponsored two-day meeting with stakeholders in Abia and Rivers states.
He said that declining interest by investors was partly due to restiveness, damage of facilities and the unpredictable nature of the region's business environment.
"The Niger Delta is no longer attractive to investors, as most businesses have already left with new and potential investors preferring to invest in other places like Lagos.
"There are issues in Nigeria today but there are parts of the country that are still working. Even in the midst of these issues and challenges, Lagos is making progress.
"Investors are going to Lagos because of the choices the state government makes and the way they organize themselves and the confidence that gives to investors, which is the reverse in the Niger Delta.
"If Dangote could invest 18 billion dollars to build a refinery in Lagos that ordinarily should be sited in the Niger Delta, then the Niger Delta should be seriously concerned.
"The region is depriving itself of investment, employment, and business opportunities because of endless agitations and choices it took out of anger," the SPDC official said.
Weli explained that Dangote refinery alone would create over 149,000 new jobs with the economies of Lagos and other South-Western states the major beneficiaries.
He said that unemployment was on the rise in the Niger Delta partly because most firms have left while others have reduced their operation in the area.
Weli wondered why the region was yet to develop despite benefiting from 13 per cent derivation and presence of establishments like the Niger Delta Development Commission; Niger Delta Ministry and Amnesty Programme.
According to him, people who desired to hurt SPDC forget that the company was a global brand with assets all over the world, and as such, could make adjustments.
"Even the existing companies' activities are dropping because every day instead of spending time thinking of how to grow the business; the companies are busy thinking of how to manage crises.
"So, people need to think deeply before they act because the perception of the situation in the area is likened to one day one trouble, and no longer one week one trouble.
"We should ask ourselves questions of why the region is not on the path of progress; why its roads, schools, hospitals, and electricity are not different.
"Well, we should look no further because it is simply the choices the region is making," he said.
Weli said that re-positioning of the region would involve a collaboration of all stakeholders including both state and local governments; the private sector and the people.