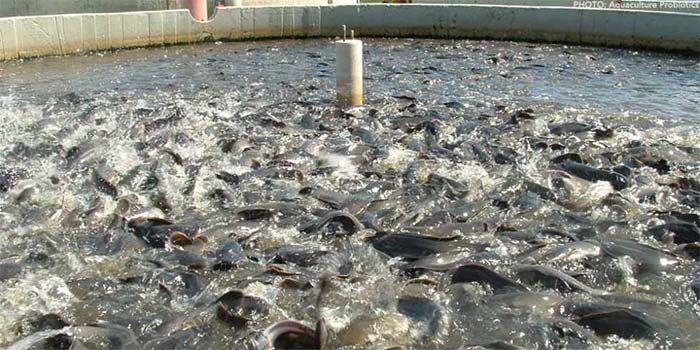 An agriculturist, Dr Tunde Arosanye, on Thursday in Abuja called for the revitalisation of the fish sector to ensure adequate fish production and complement the protein requirements of the citizens.
He said that for the revitalization of the sector to be successful, there must be a reliable data on the country's water resources.
Arosanye, who is the National Coordinator of Zero Hunger Commodities, said that there was a need for a paradigm shift towards the evolution of an evidence-based fish sector.
He said that the overhaul of the fish sector had become imperative because it was a major sector in the nation's economy, while it was also a major source of livelihood to many citizens.
He underscored the need to revitalise the fish sector along with other sectors of agriculture because of the vital roles it would play in the country's efforts to attain food security and diversify its economy via agriculture.
Arosanye noted that the sector was not meeting its annual fish production target of 2.6 million tonnes, partly because it had been neglected over the years without adequate funding and necessary assistance to the local fishermen.
He said that it was obvious that improved fishery development with adequate data would offer a pathway to development and sustainable growth to the fishermen while reining in the depletion of the nation's foreign reserves.
He said that Nigeria had over 18 billion cubics of water, a fish production capacity of over 2.6 million tonnes per annum and 1.5 million hectares of land that were suitable for aquaculture and inland fishery development.
"We, therefore, have no business importing fish with over N22 billion annually.
"Besides, most of the imported fish have health issues, particularly in the area of preservation.
"We have it authoritatively that some of the fish are preserved in an unwholesome way with formalin and some fish, right from the port of origin, takes many days before their distribution under unhygienic conditions.
"Some fish in the process will go bad and the exporters use oil to smoothen it and freeze it before sending it to Nigeria; this is not good and hygienic for human consumption,'' he said.
Arosanye said that the current fish production level of the country, which hovered between 500,000 and 600,000 tonnes, was not encouraging at all.
He said that the figure was a far cry from the 2.6 million tonnes that were needed to complement the protein requirements of the citizens.
He, therefore, called on the government to work out pragmatic strategies to strengthen and empower the local fishermen who are always toiling to catch fish.