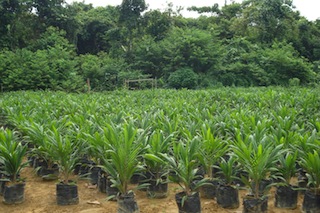 Benue Government says it has plans to partner with a Chinese Seed company, Yuan's Seed Company, for the provision of improved seedlings for farmers in the state.
The Special Adviser to Gov.Samuel Ortom on Media and ICT, Mr Tahav Agerzua, said in a statement on Friday in Makurdi.
He quoted Ortom as having given the readiness of the state government to partner with the company in China, after he visited a demonstration farm in China.
The governor's aide said the company had developed improved seedlings that could quadruple crop production, especially melon, rice and other legumes.
Agerzua was among the governor's entourage to China to inspect machinery for a cement company in the state.
He said the governor was excited over the prospects of boosting farmers' crop production in the state with improved seedlings.
The company, located in Changsha, Hunan Province of China, is into massive rice production in Kano and Jigawa states and Ghana, Guinea, Madagascar, Kenya and Mozambique.
The governor's aide said the Vice-President of the farm, Mr Yao Zhenqui, Ortom educated the governor and his entourage on the viability of the rice seedlings.
READ: Nigeria to start bee export by 2018
Zhenqui said improved seedlings were capable of producing as much as 130 bags or 13 tonnes of rice per hectare as against 20 bags currently harvestable per hectare.
"He was told that it took between 120 and130 days to be harvested; after the initial harvest, the plants can sprout again and mature for harvest in another sixty days,'' he said.
He further quoted Zhenqui as saying that improved hybrid seedlings would tackle the low production of crops like rice, melon, corn, pepper, tomato, soybeans, and beniseed.
Agerzua said the governor requested for a detailed proposal from the company on how to achieve the partnership.
He said governor expressed optimism that the partnership would impact positively on the "entire agricultural value chain'' in the state, particularly provision of improved quality rice seedlings.
The governor's aide Ortom said the state would also gain a lot from the partnership in terms of machinery, training and processing of farm produce for the farmers in the state.
Load more