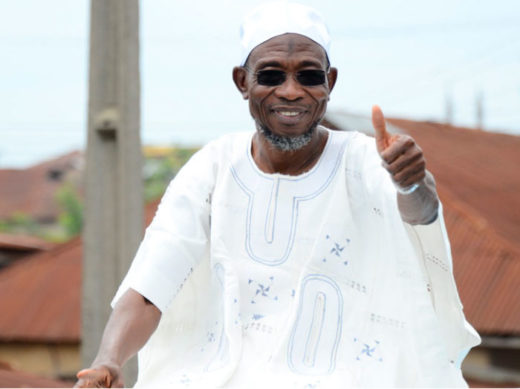 The annual Osun Osogbo Festival came to an end amidst fanfare on Friday, with masqueraders, monarchs and traditionalists paying homage to the Ataoja of Osogbo, Oba Jimoh Olanipekun, at the ancient grove.
The grand finale of the festival had a lot of cultural colouration with foreign and local tourists, state government functionaries and political office holders in attendance.
Gov. Rauf Aregbesola said in his speech that the state was blessed with different tourist sites, noting that the Osun Osogbo festival was unique for attracting local and foreign tourists.
The governor, who was represented by the Commissioner for Home Affairs, Dr Simeon Obawale, said the event showcased the rich culture of Osogbo people.
He congratulated the Ataoja for successfully hosting the 2017 edition of the festival and residents for creating an atmosphere of peace.
Oba Olanipekun, who is the host of the festival, expressed delight at the turnout of visitors at the festival.
He thanked Aregbesola and Sen. Babajide Omoworare, the senator representing Osun East, for their immense support to ensure the success of the festival.
In his remarks, Omoworare, who was the Chairman of the occasion, said the law establishing the Nigeria Tourism Development Commission (NTDC) would be reviewed to allow for proper development of tourism in the country.
Omoworare said government had laid a solid foundation by investing in the development of more than 200 tourist sites in the state.
He said countries like Ghana and South Africa were reaping from their investment in the tourism sector, adding that Nigeria with a population of no fewer than 170 million people could also develop the tourism sector to serve as a foreign exchange earner.