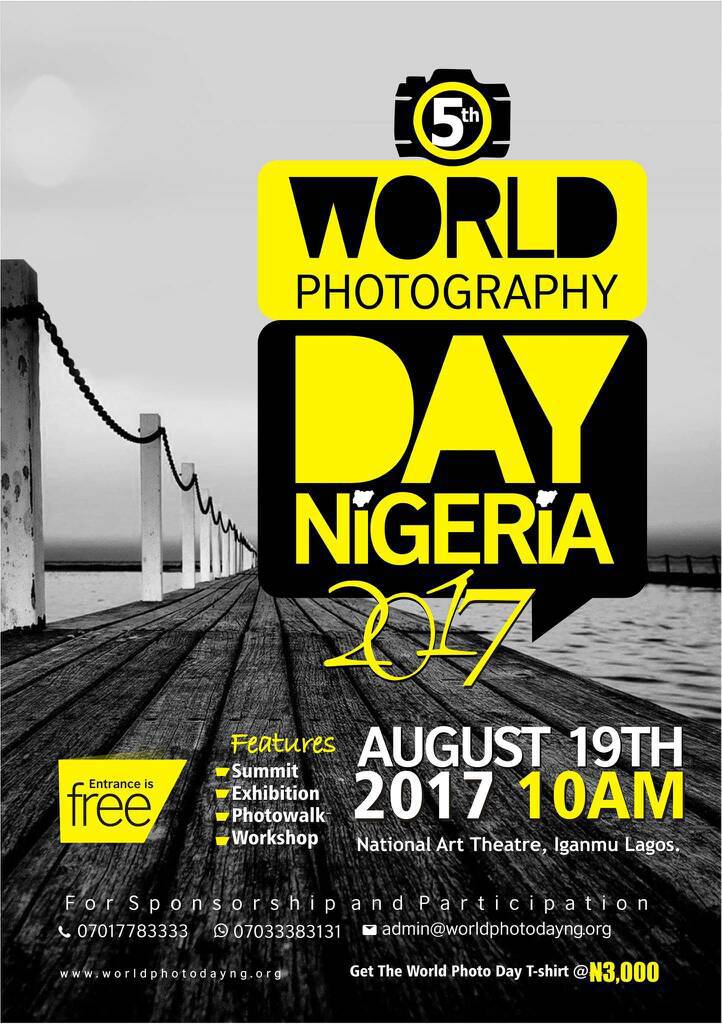 The emergence of the social media, iPhones, handsets, and others can never be a threat to the mainstream photography but will always compliment it.
Folorunsho Oluwatayo, President of the Lagos State Photographers Association of Nigeria (LASPAN) said this on Friday ahead of the annual World Photography Day observed on Aug.19.
"The social media will not phase out the mainstream photography because it is still strong.
"There are things the social media cannot do about photos though it is helping us to create the awareness.
"It helps us to reach out to more people but the studio setting is still the best.
"There is no way smart phones can take over because the public will need to enlarge their photos and have photo books.
"It is not everyone that will go to see the photographs of their loved ones on social media.
"They will like to see it in their houses,'' he said.
Oluwatayo said that the annual World Photography Day had always afforded the practitioners to evaluate how far the industry had fared and challenges facing its practitioners.
He said that as much as photographs were vital in "our lives we have not been able to make our mark in Nigeria.
"Our association with about 5,000 members is present in 11 states of the federation but we are still invisible, our presence is not being felt as it should be.
"We send delegates to lecture their people and do what they can to promote photography in the country.
"We do tell them to focus on the youths and train them very well so that they can feed from what they do and not wait for white collar job,'' he said.
Also, Gbolahan Adebayo, the Public Relations Officer, (PRO) Professionals Photographers Association, Lagos, said that the practitioners needed infrastructure and amenities to do their job well.
"They need to learn how to use modern equipment and good laboratories.
"We also want the public to appreciate what we do and recognize that it is a good job and that we document events and histories that they can make references to,'' he said.
Adebayo said that they needed government to grant waivers to their members importing photographic equipment from aboard.
He said that would reduce the current exorbitant prices of cameras.
"We have cameras that go for as high as between N100,000 and N1million,'' he said
Adebayo said that the public would refuse to patronize professional photographers when their charges seemed exorbitant.
Ifeanyi Oputa, the Chief Executive Officer (CEO) of Colvi Limited, (a.k.a. Studio 24), had advised photographers to improve on their skills through regular training and be versed in the use of modern technologies for them to be relevant in the industry.
Oputa said that when professional photographers were exposed to modern technologies in the industry through constant training, they would be able to various cameras and do make up for their clients.
He said that photographers who are trained to replicate the history of individuals, society or nation through their pictures for posterity would be more knowledgeable in keeping their works in archives with improved skills.
Oputa added that with such improved skills, they would be able to compete with their contemporaries from across the world through exhibitions or presentation of their works at seminars and conferences.
"Most photographers fell out of business because they could not cope with the unfolding developments introduced to the industry by ICT.
"They held on to their analogue cameras instead of embracing the prospects brought about by the digital age.
"So, professional photographers should avoid all the storms of analogue by going for refresher courses where they will be exposed to the various modern aspects of photography,'' he said.
Oputa said that a modern-day photographer should be able to handle still cameras, digital cameras, and video cameras simultaneously.
"We are looking at when people will stop copying images from the web. It all depends on us,'' he said.
Oputa with over 26 years of experience also advised professional photographers to form a formidable association to for government's recognition.
This organization was the main agency that was accredited by the Federal Government to cover the Commonwealth Heads of Government Meeting (CHOGM) 2003 held in Abuja between Dec. 5 and Dec.8, 2003.
He said that as long as professional photographers continued their agitations for improved welfare, recognition and access to government's intervention funds on individual basis, the government would not recognize them.