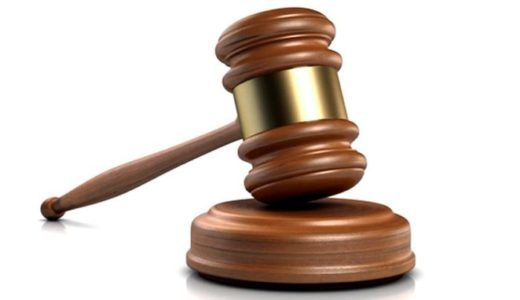 A Malian court on Friday began the trial of an Islamist former police chief accused of committing amputations during an occupation in 2012 to 2013 by rebels who imposed a harsh form of Islamic law.
The International Federation for Human Rights said that the trial is the first by a national Malian court for crimes by Islamists when they took over the desert north after an uprising by northern separatists.
Aliou Toure was head of police in the northern city of Gao during the 10-month regime.
He was arrested in 2013 and charged with associating with criminals, attacks against the state, aggravated injuries including amputations, and possession of weapons of war.
He denies the charges.
"My role was limited to arresting and bringing the accused before court.
"I did not judge anyone or cut off anyone's hands," Toure told the court. "I remember three or four amputations. I did not attend all of them."
READ: Rising migrants flow from N. Africa to Spain becoming "big emergency" – UN
The Islamists also conducted public stonings and floggings as punishment for adultery and other acts.
The trial was attended by around a dozen victims who travelled more than 1,200 km to the capital to testify, said Moctar Mariko, their lawyer and president of the Malian Human Rights Association.
"They have waited four years for this moment," Mariko said in a statement on the eve of the trial. "It is time for an exemplary judgment to grant them justice and reparations."
Judges at the International Criminal Court ruled on Thursday that a former Islamist rebel jailed for wrecking holy sites in the ancient city of Timbuktu during the same period was liable for damages of 3.2 million dollars.
France intervened in Mali in 2013 to oust the rebels but Islamist militants still frequently launch attacks.
Seven people were killed when unidentified gunmen attacked a UN peacekeeping base in Timbuktu on Wednesday.
Load more