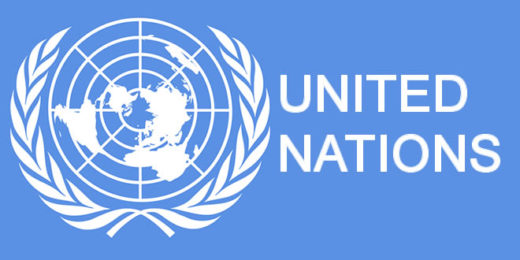 South Sudan's humanitarian community on Friday renewed calls for respect and protection of aid workers on the frontline.
This is following the killing of at least 82 humanitarians in the ongoing conflict of more than three years.
The United Nations Mission in South Sudan (UNMISS) head David Shearer, said the country is one of the most dangerous and challenging places for aid workers.
He urged leaders to respect and protect lives of aid workers as he paid tribute to those killed in the violence.
"I have worked all over the world but I can't think of a more difficult place to work than here logistically in terms of the conflict, the need is sort of a perfect storm in terms of difficulty,'' Shearer said during World Humanitarian Day celebrations in Juba.
Attacks by armed groups on aid workers have intensified this year alone leaving 15 aid workers killed amid vandalism and looting of aid.
"We should acknowledge that we are in enormous number of places across South Sudan, and if you were not there, there would be tens of hundreds of people who wouldn't be alive today.
"And there are pockets of places we have real problems getting to like Kajo Keji, some of the places in Upper Nile,'' Shearer added.
The acting head of the UN Humanitarian Coordination Office (UNOCHA) Serge Tissot said the increased attacks on aid workers adds more risk to the lives of millions in dire need of support.
"Civilians in South Sudan are continually killed and subjected to horrible violations including sexual violations.
" 7.5 million people are in need of humanitarian help and protection as a result of conflict, disease, hunger and economic decline,'' he said.
"We continue to face ongoing challenge to serve and freely access to populations in need.
"Aid workers have been directly targeted by armed actors, denied access and subjected to beatings. The way aid workers are treated show a complete lack of respect from all parties to the conflict,'' Serge added.
The head of international NGO staff Deepmala Mahla, disclosed that the situation is increasingly worrisome and would continue to deteriorate if the warring parties don't stop attacks against aid workers.
"The humanitarian needs in this country are higher than ever and in this environment we see increased risks to the security of aid workers. In these Seven months this year, 15 have already lost their lives,'' Mahla said.
She added that for the second year in row, South Sudan is the most dangerous country in the world for aid workers, and this reflects an atmosphere of impunity for those involved in the violence.
"Aid workers are not only soft targets but also possess valuable assets. This year we have seen 32 incidents of looting.
"Looting of assets costs millions of dollars and it has such a real impact on the number of people who we are able to serve and this getting increasingly more violent,'' Mahla revealed.
She disclosed also that 257 incidents of violence against aid workers have been recorded within past seven months alone and added this is worrisome trends that seem to be growing.
South Sudan descended into violence in December 2013, after political dispute between President Kiir, and his former deputy Machar, led to fighting that pitted mostly Dinka ethnic soldiers loyal to Kiir against Machar's Nuer ethnic group.
The 2015 peace agreement to end the violence was again violated in July 2016 when the rival factions resumed fighting in the capital forcing Machar to flee into exile.
The conflict has killed tens of thousands of people and displaced millions that have sought refuge in neighbouring countries.