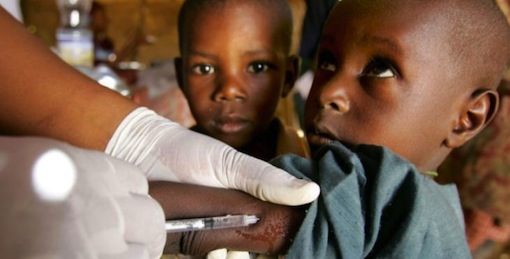 Mr Yusuf Marafa, the Executive Secretary of State Primary Health Care Management Board in Zamfara, says the state government is ready to combat any future outbreak of Cerebrospinal Meningitis (CSM).
Marafa made the disclosure in Gusau during a visit by officials of Nigeria Centre for Disease Control (NCDC) to CSM most affected areas in the state.
He said that all health workers had been trained and were fully ready to tackle such reoccurrence.
"We have learnt our lesson and have taken measures because we do not want it to happen again.
''I can't say we are 100 per cent ready but I can say we are above 90 per cent ready.
"All our health professionals were trained on this and all our communities were mobilised on this.
"Fortunately, our traditional leaders, religious leaders and even stakeholders are in support of this because they know and they experienced what happened.
"So, they have been trained on how to tackle the situation if it reoccurs," he said.
Marafa said the state government was taking steps to combat other vaccine preventable diseases through routine immunisation.
"We have strengthened our routine immunisation and very fortunately, we are going to review our basket fund.
"The basket fund is being contributed by local government chairmen, the state government and partners every month, just to carry out routine immunisation.
"Instead of 666 health facilities that provide routine immunisation now, we want to expand it to 700 because we have more than 715 health facilities that can provide routine immunisation.
"So, we have a plan to cover the whole state," Marafa said.
Marafa added that the state had appointed local government routine immunisation focal persons for each local government area.
He said the appointment was in accordance with the National Primary Healthcare Development Agency guideline aimed at achieving efficient routine immunisation on all preventable diseases.
Marafa said each local government would get additional N60,000 to the current N218,000 to support routine immunisation of underserved and hard to reach communities.
However, Mr Bashiru Isah, the Community Health Officer, Shagari Primary Health Centre, Birini Ruwa, Gusau, said the greatest challenge to efforts to combat CSM in the state was the lack doctors and functional primary care centres.
Isah said while the centre had 20 healthcare workers there was no doctor on ground during the CSM outbreak, adding that the situation remained unchanged.
He said during the CSM outbreak the workers were overwhelmed by patients' influx with an average of 30 per day.
He said, however, that the government responded by deploying five doctors to support workers in the centre.
"We also have just one ward where we admit both male and female, children and adults which is not good enough.
"We could not identify the type of meningitis in the beginning which led to the death of about 20 people until the doctors came and started running tests," he said.
Isah called on the government to improve the facility by equipping it as there were not enough matrasses for patients.
"We only have seven matrasses, we get up to 50 to 60 outpatients every day, during the outbreak, we laid patients on the floor or we asked them to come with their own matrasses.
"We do not have ambulance or means to convey patients in referral cases and we do not have light, during the CSM outbreak we were even using candles while treating patients,'' he said.
The CSM outbreak, which occurred in late 2016, claimed 1,166 deaths, the Minister of Health, Prof. Isaac Adewole, said.
The most affected states were Zamfara, Sokoto, Yobe, Katsina, Kano, Kebbi and Niger.
Adewole said on June 28 when he declared the outbreak over that 14,518 suspected cases of meningitis were reported from 25 states.

Load more