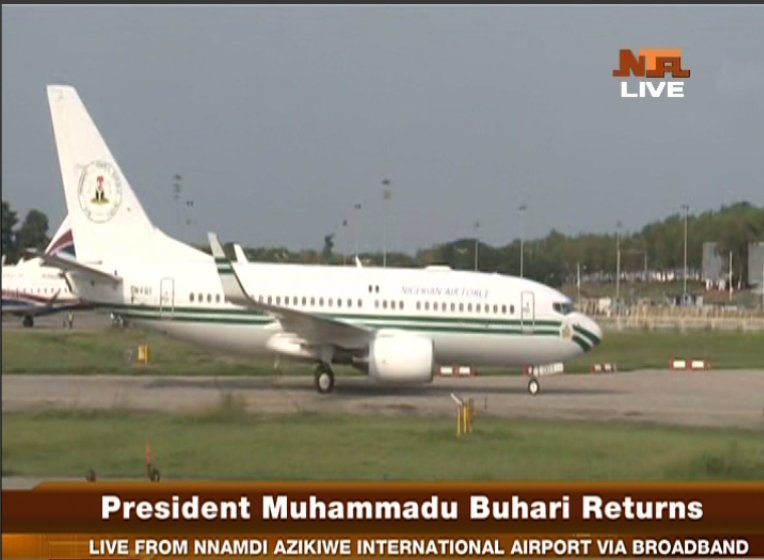 Nigeria's president, Muhammadu Buhari has arrived Abuja from London where he had gone for medical treatment.
The president had spent more than 100 days in London attending to his health, with lots of protests going on in the country.
The presidential aircraft that conveyed the President landed at the Presidential Wing of the Nnamdi Azikiwe International Airport, Abuja at about 4.35pm, where he was received by the Vice President, Yemi Osinbajo and other top government officials.