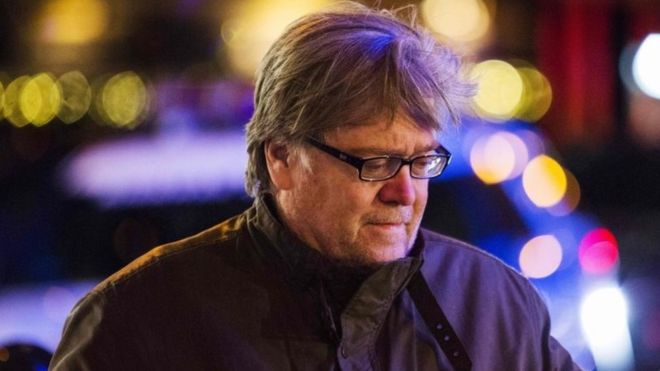 White House chief strategist Steve Bannon is the latest top aide of President Donald Trump to leave his post.
Press Secretary Sarah Huckabee Sanders confirmed that Friday was his last day.
His exit follows a review of his position by White House Chief of Staff John Kelly.
Mr Bannon, who helped shape Mr Trump's "America First" campaign message, is returning as head of Breitbart.com, and says he will remain loyal.
According to BBC, the 63-year-old is executive chairman of the website, which has been accused of voicing anti-Semitic and white supremacist views.
In another departure from Mr Trump's team, billionaire investor Carl Icahn announced he was ending his role as the president's special advisor on regulatory reform, after facing criticism that his advice could benefit his own businesses.
Mr Bannon is known to have competed for influence in the West Wing against more moderate factions, including members of the Trump family.
He told the Bloomberg TV network: "I'm leaving the White House and going to war for Trump against his opponents – on Capitol Hill, in the media, and in corporate America."
Mr Trump raised eyebrows earlier this year when he elevated Mr Bannon to the National Security Council, the main group advising the president on national security and foreign affairs.
But he was subsequently removed from the council in a move that was seen as a sign of National Security Adviser HR McMaster's growing influence over the president.
Mr Bannon has reportedly feuded with Mr McMaster as well as Gary Cohn, the director of the president's National Economic Council and a former Goldman Sachs chief viewed as a globalist.
Mr Cohn, along with President Trump's son-in-law, Jared Kushner, and daughter, Ivanka Trump, were viewed as threats to Mr Bannon's White House agenda.