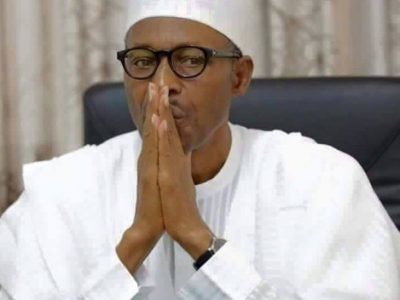 A trado-medicine practitioner, Dr Onyemaechi Uzu, has called on the Federal Government to support trado-medicine practice in Nigeria in order to boost the nation's Gross Domestic Product (GDP).
Uzu, also the Managing Director, Ruzu Natural Health Products, made the call on Sunday at the unveiling of Kampke Herbal Drink, a product of the company in Lagos.
Wikipedia, the free encyclopaedia describes Gross Domestic Product (GDP) as "a monetary measure of the market value of all final goods and services produced in a period (quarterly or yearly) or income.
"Nominal GDP estimates are commonly used to determine the economic performance of a whole country or region, and to make international comparisons.''
According to Uzu, natural herb practitioners need encouragement and assistance from the government to showcase their products outside the country to generate revenue.
"Trado-medicine practitioners in Nigeria can compete favourably with others from India, if given the necessary support by the government.
"They have been accepted by Nigerians because of the level of patronage; people around the world are gradually realising the potency of natural herbs,'' he said.
Uzu described the new product of the company, "Kamkpe", as the taste of nature.
"Kamkpe is an herbal drink carefully formulated with roots to give you maximum satisfaction.
"Though, primarily prepared as drink, it has health benefits as a result of active ingredients in the product.
"The company does not only provide good health through production of curative herbal drugs, but also provide financial freedom to its distributors, retailers and consumers.
"We understand the needs of our target customers and our objective is to make provision for their needs.
"The health benefit of the company's new product include strengthening of male reproductive organ and reduces oxidative stress, free the bowel, good sleep, improve strength and vitality,'' Uzu said.
Unveiling the product, a Nollywood Actor, Charles Okafor, said he was happy to associate with the product, saying that it was very effective.
Okafor, who is currently out of film industry, urged the Federal Government to encourage trado-medicine practitioners, adding that this would create employment for thousands of Nigerians.