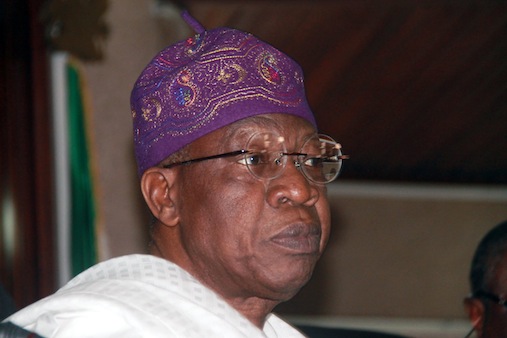 Jedidiah Omisore
Sometimes ago, there was a popular Nollywood movie with a thought-provoking and telling title: "Died Wretched but Buried in 3.2 million naira Casket". For somebody who does not understand the African culture, it denotes how in Nigeria we prefer to spend huge funds to celebrate the dead of somebody who could have been saved by a little amount of money on medicals. Here, someone can be terminally sick for years without any attention or help from anywhere. Fast forward to when the person dies and you begin to see people flying from one part of the world to the other to 'celebrate' his exemplary life with a big, fancy, noisy party. This begs the question, what is really our value system as a people?
In recent times, the tendency of people hanging around emergency scenes without a natural mental disposition to help the victims but as "social media reporters" should be of grave concern to discerning minds. Nowadays, when people get to tragic scenes, rather than offering the needed assistance, they would rather bring out their phones and start recording so as to share on various social media platforms.
Recently, a lady that was drowning in a pool and a guy who could swim just watched her die. When the guy was asked why he did not help, he said he did not want to jump into the pool with his phone and if he left the phone behind, it might be stolen. Implication: He valued his phone ahead of a human life. Yet, he recorded the drowning scene. What really is the worth of the human life in Nigeria?
Just a few days ago, a ritualists' den was discovered in a part of Lagos with startling revelations. Only God actually knows how many souls have become victims of ritual killings in the country. At the end of the day, only the little criminals are caught while the real kingpins in the ritualists' chain re left off the hook. Some of the kingpins could even be top shots in some of the nation's critical sectors.
How can we claim to have value for human life when the national minimum wage leaves much to desire? Almost every aspect of our national life diminishes our human values. How can we claim to be a people of sound values when traditional, academic, judicial, religious and other such hitherto revered institutions openly pervert justice?
Recently, a student, Ayodele Dada broke the 54 year old Cumulative Grade Point Average (CPGA) record of the University of Lagos, UNILAG, by graduating with 5.00. His reward? A laptop! To achieve that incredible feat, Dada had an A in all his courses. Now that is simply ingenious. On the other side of the divide, Efe Ejeba, the winner of 2017 edition of Big Brother Naija was rewarded with N25 million and a brand new KIA Sorento after 90-days work. On top of this, he was offered a chieftaincy title of the prince of Okpe kingdom in Delta state. That simply sums up the weird direction of our value system now toes. Now, since we have chosen to celebrate artificial and superficial glory at the expense of real success, we need not be taken aback that vices such as kidnapping, cultism and gangsterism among others are taking the center stage in our beloved country.
The worst part of our warped value system is that we don't take responsibility for our lives and destiny. We don't take responsibility for anything. It is only in Nigeria, and perhaps other African countries, that there would be mass killing somewhere and the police hierarchy would be waiting for the 'body language' of some powers that be before actually taking step to do the needful. Sadly, we still pontificate on the illusion that books like, "How Europe Underdeveloped Africa" provide. We still believe that Lord Lugard caused our problems by lumping seemingly disunited groups together. If we don't put the blame for our several woes at the doorstep of politicians, we blame it on the military. Sadly, the blame game continues endlessly. Poor people! When do we grow up? When exactly will the blame game end?
Today, the U.S. Office of Management and Budget puts the value of a human life in the range of $7 million to $9 million. As of 2011, the Environmental Protection Agency set the value of a human life at $9.1 million. Meanwhile, the Food and Drug Administration put it at $7.9 million — and the Department of Transportation figure was around $6 million. Are any of these the right answers? No because the human life is priceless. Money was created by man and thus the creation of man, money, cannot be more valuable than man
This is a call on the conscience and the soul of the nation? Where is our humanity? Where has our human feeling fled to? How can we have roads that have become somewhat of a death trap and it does not really bother us? What kind of a nation houses its security men in places where advanced nations would not dare put their prisoners? What kind of a people put guns at officials that are risking their lives to contend with corruption? What kind of a people enter into a church and open fire on hapless worshipers, including children? What kind of a people corner funds and materials meant for Internally Displaced People? What do we really want? Who really are we? What do we represent?
To rediscover our lost values, we have to change our ways. We not only have to do things right but do the right things. If we are poor in values, we will be poor in everything else. Now, I rest my case!
OMISORE is of Features Unit, Lagos State Ministry of Information and Strategy, Alausa, Ikeja, Lagos