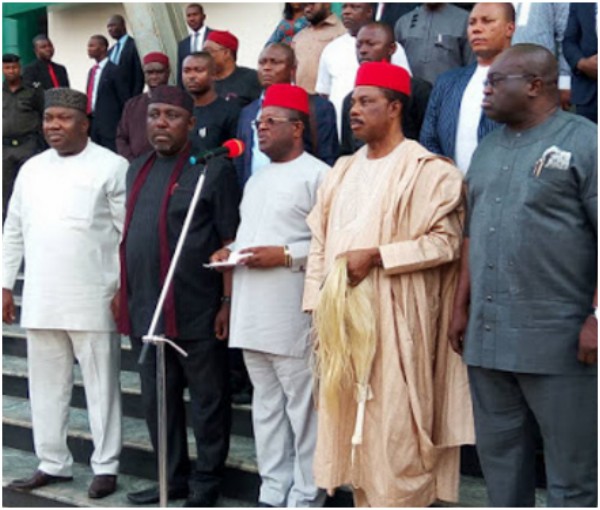 The South East Governors Forum has welcomed President Muhammadu Buhari back to Nigeria after his medical vacation in the United Kingdom.
Chairman of the Forum and Ebonyi Governor, Chief David Umahi on behalf of the forum, thanked God for granting the president, a divine healing.
Umahi, in a statement signed by his Chief Press Secretary, Mr Emmanuel Uzor, described the president's healing as a great work of God and wished him total recovery as he resumes duty.
"I thank Nigerians for praying for the speedy recovery of the president. This shows that they are becoming more patriotic despite varying political lines.
"I call for more prayers and dedication to service from Nigerians because we can only achieve greatness through unity of purpose," the statement read.
The forum cautioned against hate speeches by Nigerians and reiterated its readiness to protect lives and property of every Nigerian irrespective of tribe or religion.
"We call on governors of other regions to reciprocate this gesture for the attainment of desired peace in the country," it read.