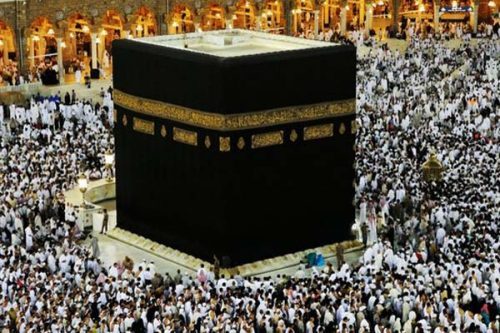 Max Air limited said on Monday it had so far transported more than 27,000 out of 33,473 intending pilgrims it targeted to be transported to Saudi Arabia for the 2017 Hajj.
The Airline's Public Relations Manager, Alhaji Ibrahim Dahiru, disclosed this in an interview with the News Agency of Nigeria (NAN) in Kano.
He said the intending pilgrims were transported to the Holy land from various airports across the country in 51 flights.
"The National Hajj Commission of Nigeria (NAHCON) allocated 33, 473 intending pilgrims for transportation to Saudi Arabia for this year's Hajj.
"Over 27, 000 intending pilgrims have so far been transported to the Holy land," he said.
According to him, the airline has made nine flights for Zamfara and eight flights, each for Katsina and Sokoto states.
READ: 'Don't borrow money to buy ram for Sallah'
He also said that the airline had made seven trips for Kano, six flights for Kebbi while Kwara and Nasarawa states had three flights each.
Dahiru said the airline had made two trips for Jigawa while intending pilgrims from Rivers, Benue and Plateau were expected to be transported to the Holy land any moment from now.
The public relations manager assured that the remaining over 6, 700 intending pilgrims would be transported to the Holy land before the deadline for the closure of the King Abdulaziz International Airport, Jeddah next weekend.
He commended the National Hajj Commission of Nigeria (NAHCON) and the states pilgrims' welfare boards for the support they had given to the airline to ensure smooth Hajj operation.
NAN reports that the transportation of intending pilgrims from Nigeria to Saudi Arabia, for the 2017 Hajj, started on July 31.