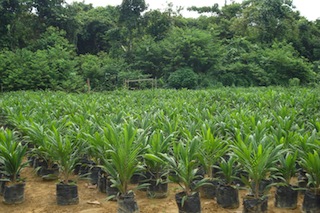 Jama'atu Nasrul Islam (JNI) in Jigawa, has concluded arrangement to plant 55,000 tree seedlings across the state to control desertification.
The JNI Secretary, Alhaji Muhammad Babangida, made the statement on Monday in an interview with the News Agency of Nigeria (NAN) in Dutse.
Babangida said the planting would be flag-off on Aug. 26 in Birniwa Local Government Area of the state.
He said that all the 550 units of the association in the 27 local government areas of the state would also plant tree seedlings in strategic points in their territories.
The secretary added that tree seedlings would be distributed to farmers and other individuals to plant in their farms and houses to curtail desert encroachment.
Babangida, who described tree planting as vital for the environment, urged residents to avoid indiscriminate felling of trees, especially those by the roadsides.
READ: Benue, Chinese company to partner on improved seedlings
He said that the initiative by the association was to complement government's efforts in combating desertification.
"You see, people must always protect their environment by planting more trees as they beautify as well as protect the environment.
"So JNI feels it should contribute its quota in protecting and beautifying the environment through planting of trees," he said.
The JNI scribe told NAN that the gesture was also aimed at showing the public that the duty of JNI did not stop only at preaching.
The association, he pointed out, was always ready to contribute to the development of the state and the nation.