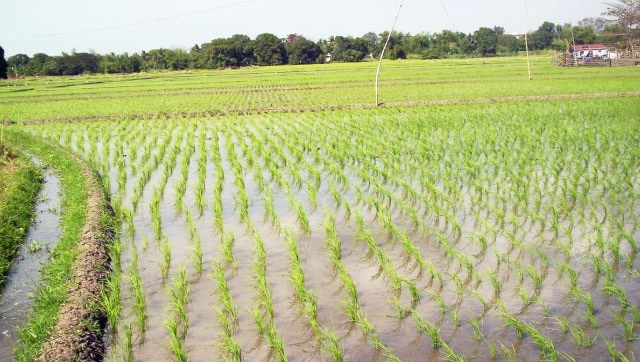 The FADAMA III Project in Jigawa has trained 300 youths and women in agricultural entrepreneurship, as part of efforts to boost food production in the state.
The state Project Coordinator, Alhaji Aminu Isa, stated this during an interview with the News Agency of Nigeria (NAN) in Dutse on Monday.
Isa said that the beneficiaries received the training under the FADAMA's Graduates Unemployed Youth and Women Support Scheme (GUYS).
He said they were trained on rice thrashing, poultry, fishery and other agricultural practices.
The coordinator stated the programme was being funded by the World Bank under FADAMA III Additional Financing (AF).
READ: Kogi Strange Illness: Tests To Ascertain Cause Ongoing
The project coordinator, who said 30 per cent of the beneficiaries were women, told NAN that 200 of the trainees would be assisted with grants to enable them set up their own agricultural ventures.
"Two hundred (200) of the beneficiaries, who prepare a feasible business plan, will be given grants to set up businesses.
"Their information and business plans have been sent to our national office in Abuja for consideration.
"The names of the remaining 100 graduates have also been sent to Abuja for linkages to financial institutions to enable them secure soft loans to start their businesses too," Isa said.
He, therefore, urged them (beneficiaries) to set up their business outfits immediately the fund was given to them.