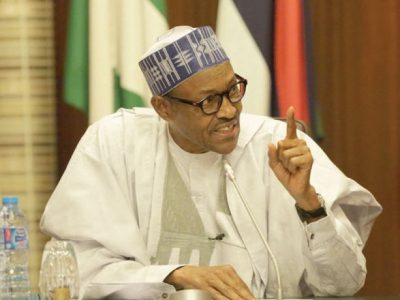 The All Progressives Congress (APC) in Ondo State has commended President Muhammadu Buhari for his stance on united and indivisible Nigeria.
Mr. Abayomi Adesanya, the APC Publicity Secretary in Ondo State, made the commendation in an interview with journalists in Lagos on Monday after a nationwide broadcast by the President.
President Buhari made a nationwide broadcast on Monday morning on his return from medical vacation in London when he affirmed that "Nigeria's unity is settled and not negotiable.''
Adesanya said: "the President's commitment to the unity of this country is highly encouraging and must be commended and emulated by all Nigerians."
Adesanya said Nigerians' commitment to the nation "must be evident in our attitude and behaviours, in our love for one and another and in the defense of the sovereignty of Nigeria and her citizens anywhere in the globe."
"The task of repositioning this country for greatness rested not only on the shoulders of President Buhari and his cabinet members, members of National Assembly but on all Nigerians all over the world,'' Adesanya said.
He advised Nigerians to be more patriotic and constructive to "Project Nigeria'' and the President.