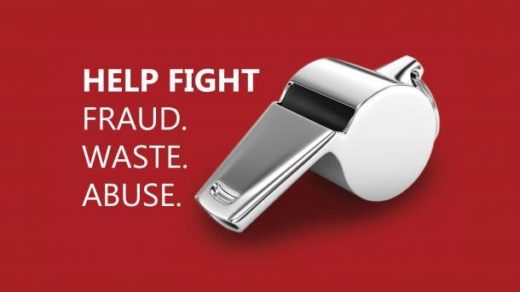 The Federal Government has approved a whistleblowing policy for the National Agency for the Prohibition of Trafficking in Persons (NAPTIP) to help the agency in its fight against human trafficking in Nigeria.
The Head, Press and Public Relations of NAPTIP, Mr Josiah Emerole, disclosed this in a statement in Abuja on Monday.
Emerole said that the approval was conveyed to NAPTIP's Director-General, Ms Julie Okah-Donli, by the Minister of Justice, Mr Abubakar Malami (SAN).
He said the approval was sequel to a request by Okah-Donli to the federal government to extend the Whistle Blowing Policy to human trafficking.
According to Emerole, the request by Okah-Donli will help to encourage people report cases of trafficking in persons and provide information on assets of traffickers to the agency.
According to him, the inclusion of human trafficking cases into the whistle blowing policy had remained one of the cardinal plans of the new director-general since she assumed office late April.
The spokesperson said that it became imperative because many cases of human trafficking had not been tackled because those who were aware of such incidences never reported to NAPTIP and other relevant agencies.
READ: Intensify anti-corruption fight, Nigerians tell President Buhari
"The approval is contained in a letter dated 7th August, 2017, and addressed to the Director-General of NAPTIP.
"The Director (Solicitors Department) Z. S Adevanju, conveyed the approval on behalf of the Hon. Attorney-General and Minister of Justice to Okah-Donli.
"It stated that the approval was given based on the fact that the request by NAPTIP for the inclusion of
Human Trafficking cases in the whistle blowing policy of the present administration was not in conflict with any extant law," he stated.
Emerole noted that with the latest development, anybody can now give verifiable information on any case of human trafficking, including on the assets of human traffickers for possible confiscation through legal proceedings.
He quoted the director-general as expressing excitement on the development, adding that with the approval, the coast has become clearer for informants to come up with verifiable information on traffickers.
According to him, the NAPTIP boss stated that information given to the agency will be treated with all required confidentiality and urged members of the public to step forward with information.
He said that NAPTIP was already working out modalities for reward to informants but cautioned against using the policy for vendetta as the agency would not tolerate any mischief.