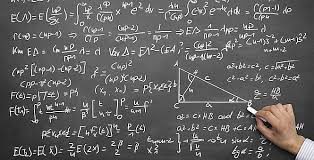 A Professor of Mathematics at the Obafemi Awolowo University, Ile-Ife, Samuel Okoya, on Tuesday said neglect of Mathematics is an injury to all knowledge.
Okoya made the assertion while presenting a paper at the 54th Annual conference of the Mathematical Association of Nigeria (MAN) in Lagos.
The theme of this year's conference is: "Mathematics as a Key to Sustainable Change in Growth and Development".
The don, also the first occupier of Pastor Enoch Adeboye Endowed Professorial Chair of Mathematics, University of Lagos, from 2013 to 2017, said that anyone who is ignorant of Mathematics cannot know the other sciences.
Speaking on the topic, "Mathematics and Good Governance", Okoya noted that a visible knowledge of Mathematics was a necessity for the social and economic transformation of any nation.
"Mathematics deals with logical reasoning and quantitative calculations.
"This is why Mathematics has remained a prerequisite subject to pass for placement into our higher institutions.
"Developed countries have utilised the opportunities offered by the current phenomenal increase in Science, Technology, Engineering and Mathematics (STEM) disciplines.
"Despite these, it is a common belief that Mathematics has no relevance to everyday living," he said.
Okoya said that the two major players in the governance of any nation were the government and the private sector.
READ: UBEC set for National Basic Education sector plan
According to him, government, being the enabler and the facilitator, needs regular knowledge of the subject in form of logic, in order to form logical, reasonable and accurate decisions.
He said that it would also enable government to come up with laws and policies that would establish enabling environment, which would assist the private sector to grow and prosper.
According to him, the private sector, on the other hand, cannot also do without Mathematics, since committing one's capital to economic activities and managing the business all require some elements of the subject.
He said that Mathematics, by all standards, was central to everyday living, as well as governance.
"For instance, if we want to solve any problem (usually of a physical nature), we first have to formulate the problem from conversation laws as Mathematical expression in terms of variables, functions and equations.
"Such an expression is usually known as Mathematical model of the given problem," he said.
Earlier in his address, the National President of the association, Dr Sunday Adeniran, said the theme of this year's conference is apt, with the country in an era of change.
He said that there were obvious reasons why sustainable change was desired in every sector of the country's economy and life.
"Hence, we are looking at the area of Mathematics and economic recovery, agricultural development, curriculum, human and technological development, as well as good governance," Adeniran said.
According to him, the outcome of the association's workshops and conferences has yielded positive efforts in recent times.
He said that recent reports had shown that there was notable improvement in the performance of students in Mathematics, both in NECO and WAEC examinations.
The association president said there was, however, room for improvement, as the association was making effort to intensify its workshops to enable the country get the desired result.
The Principal, Federal Science and Technical College (FSTC) Yaba, Rev. Chris Ugorji, told the News Agency of Nigeria (NAN) on the sideline that without Mathematics, teaching cannot be done effectively.
According to Ugorji, who is also a member of the association, Mathematics is central to existence, and without it, there will be no development.
"This conference is key to growth and national development and that is why we converge annually so that people with like minds can interact and release new discoveries and innovations which will be used for research and development," Ugorji said.