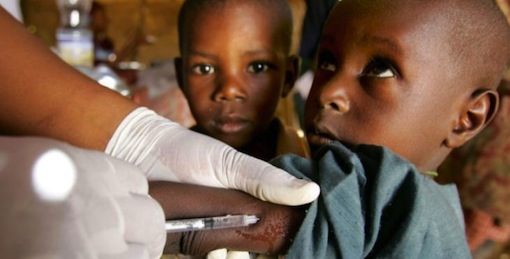 Some medical practitioners in Talata Mafara LGA of Zamfara State have called for Cerebrospinal Meningitis (CSM) vaccine and qualified health personnel to in the area.
The practitioners made the call on Tuesday when a delegation from the Nigeria Centre for Disease Control (NCDC) visited their facilities.
The delegation was on a tour of states in the country most affected by CSM.
Speaking, Dr Abdullahi Lawal, the Acting Principal Medical Officer (PMO), Talata Mafara General Hospital, said that if vaccines were readily available, massive vaccination would be carried out and Nigerians would not have to lose their lives to the disease.
"We had more than 400 cases and about 20 died. We referred those with severe cases, and lost track of the cases we referred.
"Government provided the information and sample bottles which we used to collect samples and transported the samples to the state capital and from there it goes to the lab where they could diagnose.
"We had issues with antibiotics and vaccines although the vaccines came later but they were used up.
"Patients usually turn up for medical attention; but we differentiate the types of meningitis only in the lab as there is no other way to find out.
"We have isolation centres where we keep patients. The local government constructed an isolation camp and we provided medical staff and the LG also supported in providing staff,'' the official said.
Similarly, Garuba Maradun, the Director, Primary Health Care Department, Talata Mafara Local Government Area, said that the first CSM case was reported from the health facility in Guradaj community.
"We first sent our team to go and investigate matter, to know the severity of the case, the number of people involved and the age group that was most affected and we reported to the appropriate authority.
"We had about 430 cases admitted in all our isolation centres across the local government,.
"We recorded 28 deaths and referred two cases to the Farida General hospital.
"The state team comes for samples and takes them to the lab for testing before we get results," he said.
Maradun added that the general hospital lacked staff to manage the cases and that during the outbreak of the disease, the cleaners had to work as health care providers.
"We have an isolation centre in the hospital.
"We need health care personnel that can manage the facilities — both primary and secondary — because we lack qualified personnel."