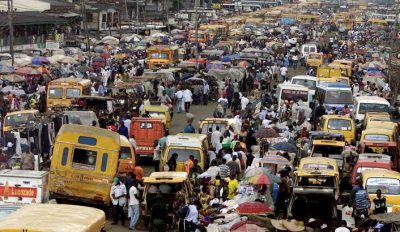 A member of the House of Representatives, Rep. Johnson Agbonayinma, on Tuesday called on Nigerians to engage in activities that would foster national integration and peaceful coexistence.
Agbonayinma told the News Agency of Nigeria (NAN) in Abuja that with a unity predicated on unfettered tolerance, Nigeria would attain greater heights and meet the expectations of its admirers in international community.
"We must be our brother's keepers as I have great hopes for Nigeria, because the country will bounce back to achieve greater heights for all to enjoy.
"We need a united Nigeria; we need to come together as one family as we have no other country to call our own.
"I am appealing to our people to please pray for this nation. While praying, we must also work hard. We must add value to our country.
"We should concentrate on the real issues; we should be focused and not divert attention unnecessarily. Let us be realistic, be constructive in our criticisms and stop using hate words.
"If we say that we are Christians or Muslims, if you read the Bible or the Koran, both of them preach love and enjoin us to be our brother's keepers.
"There is nowhere that hating or killing ourselves is written in the two holy books, but rather they charge us to work together as one family,'' he said.
The lawmaker stressed the need for Nigerians to assist President Muhammadu Buhari in the fight against corruption, Boko Haram, insecurity and improving the economy.
READ: Boko Haram: Federal Government to de-radicalise repentant members
"The fight against corruption, insurgency and herdsmen attacks must be a collective responsibility, let us all come together.''
He called for sustained prayer for the country and its leaders, saying that Nigerians must appreciate God for the life of the president.
According to Agbonayinma, for the president to have read his speech as early as 7 a.m. means that he is back to work and did not sleep all night and we must appreciate his effort.
"I am happy to see those who were happy that the president was sick, now rejoicing on his return.
"For someone who travelled for medical treatment and came back healthy, we must continue to thank God for his life,'' he said.