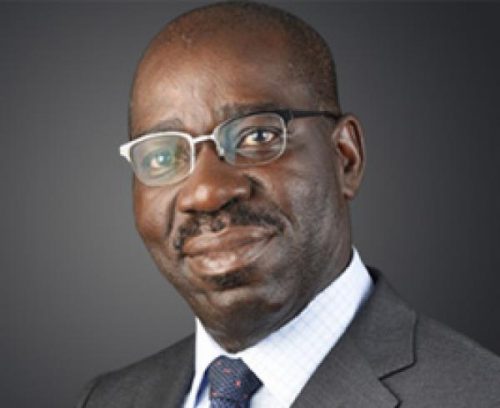 In a move to reposition sports in Edo, the state government on Monday in Benin inaugurated a committee that would help to set up a sports commission.
Inaugurating the committee at Government House, Gov. Godwin Obaseki said the initiative to set up the commission was a unanimous agreement reached by experts.
He said the experts attended a workshop on sports, organised by the Edo Government held in the state earlier in the year.
The governor spelt out the terms of reference for the committee to include designing holistic sports policies for the state to help it reclaim its place of pride in the nation.
Others are to help to produce a legal framework to help establish a sports commission and to design a framework to help rebuild sports institutions and facilities to world class.
The rest are to assist in the design of a strategy for private sector funding for sports in the state and help to outline sustainable training programmes.
It will also design a strategy for developing sports business and tourism and design a strategy for initiating an Edo State sports development fund.
READ: Kwese Basketball: Kwara Falcons set sights on continental ticket
He urged the committee to submit its report within six weeks, noting that the prompt delivery of the report would help the government to begin implementation.
Responding, the chairman of the committee, Philip Shaibu, thanked the governor for the confidence reposed in them and promised that they would do their best to ensure the government achieved its desire to reposition sports.
"When you talk about sports in Nigeria, the committee members are the best faces in Nigeria and I want to assure you that the committee will not fail.
"The report will capture the essence of the vision of sports by this administration,'' Shaibu said.
Other members of the committee are the Permanent Secretary, Ministry of Youths and Special Duties, Mrs Osayuware Idahosa who will serve as secretary and Godwin Dudu-Orumen.
The rest are Aisha Falode, Ejiro Omonode, Isaac Ikhuoria, Osayaba Osareren, Mike Itemuagbor, Austin Eguavoen, Frank Ilaboya and Dr Kweku Tandoh.