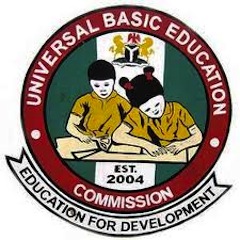 The Universal Basic Education Commission (UBEC) has said that it would have a National Basic Education Sector Plan by October to help in educational planning process.
Dr Hamid Bobboyi, UBEC Executive Secretary, disclosed this at a media chat in Abuja on Monday.
"For a long time we have had the under role planning process; the issue that we raised from day one is that as a nation it is very difficult to make progress on this type of planning.

"How do we as UBEC, as SUBEBS put our heads together to ensure that we have those kinds of strategic plans that can move the basic education sector forward.

"I am very happy to say that by end of September we are going have a national basic education sector plan that can move the basic education sector forward.

"I think this is important for us as nation to be able to put in all those key elements that we need to succeed within the basic education sector.

"It was also a bottom –up approach; it was not that we sit in UBEC, or sit in Abuja and determine that is what the states need; it is the states will have to tell us from their own their challenges at the local level.

"There are certain foundations we need to push, if we miss these foundations we will just keep groping in the dark for a long period of time.

"The issue of data; go to any agency, please give me up to date figures about what is going on, up to date figures in terms of enrolment in universities, in your basic education schools, tell me about teacher , tell me about all those issues, we start making excuses.

" I think it is in this regard that we feel again that data is crucial to having cogent plans."
READ: UBEC: State governments encouraged to access FGN/UBE funds
He said the commission had received support from the National Bureau of Statistics, National Population Commission and other partners in driving the process.
The executive secretary said the Ministry of Education had approved N3 billion for the commission for the rehabilitation of the basic education sub-sector in the North-East.
Bobboyi said the money will be used for the rehabilitation of school infrastructure affected by the insurgency as well as building of vocational and skill acquisition centres for women that left school due to the insurgency.
The executive secretary said it would also be used to provide instructional materials and the training of teachers.