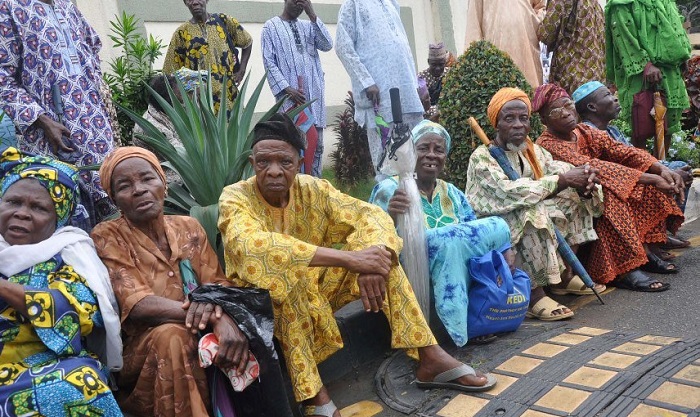 The Acting Director-General of National Pension Commission (PenCom), Mrs Aisha Dahir-Umar, on Wednesday said the Federal Government had begun modalities for pension payments to next batch of retirees.
Dahir-Umar disclosed in Lagos that the Federal Government and PenCom had been working on modalities to enable it to release substantial fund for the retirees.
She said retirees that perfected documentation and verification processes would be captured for the payments in the next batch.
She said the fund for the Accrued Rights was expected to cover retirees from October 2016 to August 2017.
Dahir-Umar recalled that that the Federal Government, through PenCom, released N54 billion in April to clear pension backlog arrears and was used for pension payments of last batch of retirees.
She said the last batch consisted of those that retired from January to September 2016 and all retirees in the category were paid.
The PenCom boss also commended President Muhammudu Buhari for giving prominence to retirees' well-being by settling accrued pension rights for that period.
"Despite conflicting demands for available cash, President Buhari had always expressed concern about the plight of workers and pensioners.
"It has brought relief to thousands of our elders who have served and deserve to be paid their entitlements promptly and fully," she said.
She further stated that some pensioners in the last batch that did not receive their pension must have been caused by errors in documentation and verification process.
"Such also may be caused by late documentation process.''
She explained that documentation began in June every year and that the commission had been placing notices in newspapers.
"Currently, the commission has almost finished for this year; we are at the Women Centre Abuja doing for agencies located within the Federal Capital Territory (FCT).
"Likewise we have verification centres across the country.''
She denied allegations that the commission and Pension Fund Administrators (PFAs) delayed payments and misappropriated fund of pensioners.
She said the commission and the PFAs were being watched by the Federal Government and guarded by core principles that could not be truncated.
She said the PFAs usually paid the pensioners that registered under them without delay, once the Federal Government released the fund through PenCom.