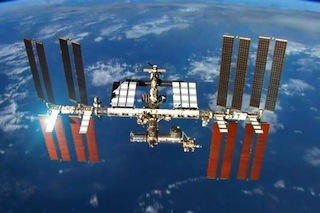 Prof. Lazarus Ojigi, Lecturer, Department of Geomatics, Ahmadu Bello University, Zaria has urged Federal Government to deepen financial support to fast track space technology development in the country.
Ojigi made the call during his keynote address titled: "Integration of Space Technology in Nigeria: A Spectrum of Opportunities'' at the Centre for Satellite Technology Development (CSTD) Week on Wednesday in Abuja.
CSTD is a centre under National Space Research and Development Agency (NASRDA) with responsibility to create awareness, educate public and other sectors on how satellite building will benefit and boost rapid improvement in other sectors.
The CSTD week is one of the vehicles to pilot awareness campaign programme for effective result.
The theme for CSTD conference 2017 is "Integration of Space Technology in Nigeria: Spectrum of opportunity".
According to him, access to adequate financing remains fundamental for space technology development and innovation in Nigeria.
He said that space activities had historically required large upfront investments and a long-term funding commitment with space programmes for 'public good' including satellite environmental monitoring, weather, scientific missions, navigations, among others.
READ: Okorocha to invest more in state's zoo
"The Federal Government must deliberately intervene in the National Space Programme for the provision and support of the capital intensive space and ground segments infrastructure required for space technology development in Nigeria," he said.
He said that the key role of government was the provision of the enabling regulatory framework and public good infrastructure for space technology development in Nigeria.
The don further canvassed for private sector interest and participation in the space technology sector in the country.
He said that liberalisation and commercialisation of the downstream sector of the space industry was imperative in the country.
"On the other hand, private companies and businesses in Nigeria should be encouraged to invest and develop space products and services for the downstream expansion of the space economy in Nigeria and beyond.
" This is to allow comprehensive engagements of a good percentage of the estimated population of 170 million people in space consumer services.
"While the space related experts are engaged in Public-Private Partnership (PPP) approach for the funding and implementation of space technology incubation and innovation initiatives," he said.