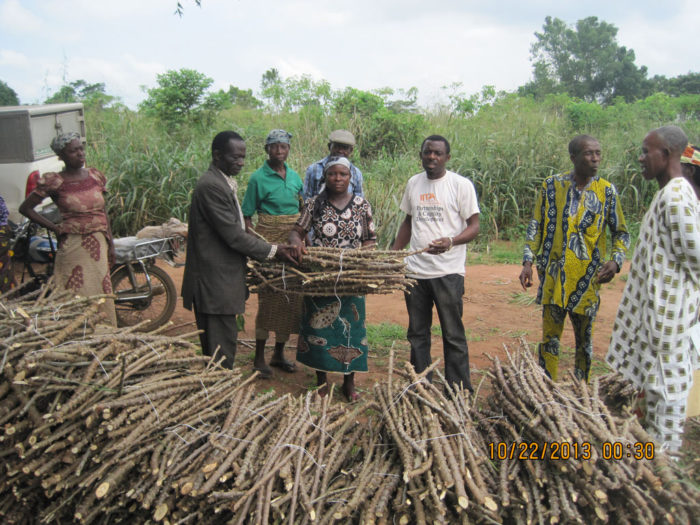 Gov. Darius Ishaku of Taraba has said that the state government had distributed five million improved cassava stems to farmers to boost agricultural production in the state.
Ishaku said this in Jalingo on Thursday at the inauguration of Taraba Green House by Vice-President Yemi Osinbajo.
He said that the government also procured and distributed assorted farm machinery and implement to farmers to upgrade their processing capabilities.
The governor said farmers in the state were expecting a bumper harvest in this cropping season following government's massive provision of various farm inputs.
Ishaku stressed that the state had the potential to provide the entire country's demand for rice with appropriate investment.
READ: Land degradation: Nigeria to achieve neutrality by 2030
"Rice is produced twice yearly especially during the dry season.
''If given the desired support by the Federal Government, Taraba rice can conveniently feed all Nigerians without the importation of foreign rice, which consumes eight billion dollars every year.
"Agriculture is the backbone of the state economy and it engages over 80 per cent of the population with contribution to our GDP of over 65 percent," Ishaku said.
Speaking at the occasion, Prof. Osinbajo commended the state government for its heavy investment in agriculture.
He noted that agriculture would not only improve the economy of the state, but would also provide jobs for the teeming youths.
He assured Ishaku that the Federal Government would assist the state to boost its agricultural potential.
Load more