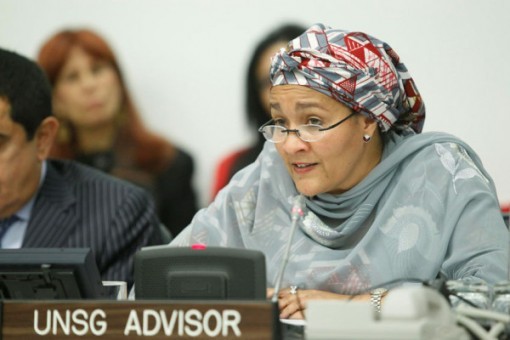 UN has promised to support progress in Somalia in addressing the country's challenges including severe drought and security.
UN Under-Secretary-General for Political Affairs, Jeffrey Feltman, made the pledge in Somalia during series of meetings with senior government officials.
Feltman also said the world body will support Somalia in realising free and fair elections in 2020 as well as in ensuring the successful completion of the Constitutional Review Process.
"I am here to reinforce and to demonstrate the support that the UN has for the people and the government of
Somalia as the country addresses a number of challenges ranging from the drought to security, to the political
agenda going forward," Feltman said.
In a statement from UN Assistance Mission in Somalia (UNSOM) issued on Friday after the visit, Feltman noted
that in spite of the challenges facing the country and the recent drought that affected more than 6.2 million of its population, things were looking up for the Horn of Africa nation.
"I sense a real forward momentum in terms of political developments, in terms of reforms and transparency and of
things moving forward to one-person one-vote electoral system for the 2021 parliamentary elections," he said.
The official said Somalia had registered significant progress in the recovery process and that the UN would
continue its support especially towards the 2020 elections.
He lauded the work undertaken by the National Independent Electoral Commission in putting structures in
place for the next parliamentary and presidential elections in 2021 and urged the leadership to move forward on
the country's constitutional review process.
Feltman said the world body is working with Somalia on the issue of ensuring free and fair elections in the year
2020.
"We are also supporting in the review of the constitution, federalization and facilitating full support from the
international community," said Feltman.
He said the aim of his visit was to shore up support for the political progress the country is making as well as
to explore how best to assist Somalia in overcoming some of its challenges.