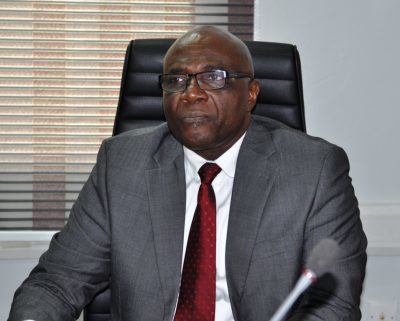 The Managing Director of the News Agency of Nigeria, Mr Bayo Onanuga, has called for more sacrifice from all Nigerians for the country is to eradicate corruption.
Onanuga said when he received a delegation of African Centre for Media and Information Literacy in Abuja on Monday that the evil of corruption had taken deep root in the nation and required every effort to eradicate it.
"We need people who will make sacrifice to eradicate corruption from the country, we have to attack it headlong,'' he said.
The managing director said corruption was the cause of decay in infrastructure across the country as money voted for building or rehabilitation often ended up in personal accounts.
Onanuga said Nigeria could not make any progress so long it failed to address the menace, adding that all Nigerians should be concerned about the situation.
He assured the delegation of NAN's readiness to work with the centre to enlighten Nigerians on the evils of corruption.
He said as a major news content provider NAN was in a prime position to assist in achieving the centre's objective of creating awareness among Nigerians on the issue.
READ: Unilorin gets new Vice Chancellor
Earlier, the Coordinator, Mr Chido Onumah, said the centre's main objective was to create awareness of the evils of corruption in the society.
He said it would also seek ways to maintain the integrity of the fight against corruption by following up cases with relevant institutions and ensure they were handled properly.
Onumah also said the centre would also follow up on the Whistle Blowing Policy to ensure adequate protection for whistle blowers.
He said the media had a major role to play in the eradication of corruption and solicited for partnership with NAN.
He said the centre would be carrying out advocacy and capacity building programmes for journalists to equip them on how to handle and report the menance in the society.
He said his organisation was seeking for partnership with NAN, being a major news provider to both local and international news organisations.