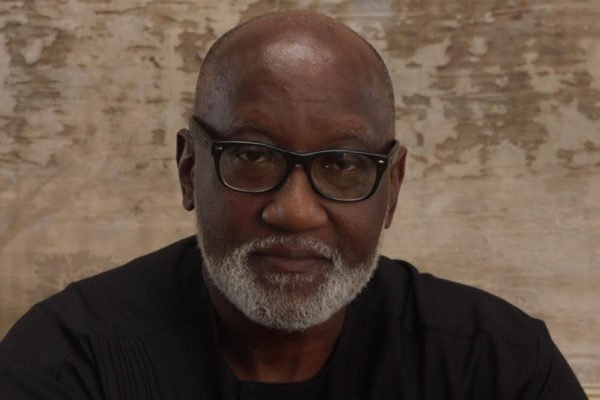 Former Secretary to Anambra Government, Mr Oseloka Obaze, on Monday emerged Peoples Democratic Party (PDP) governorship candidate for the Nov.18 election in the state.
Obaze polled 672 votes to defeated Chief Alex Obiogbolu, who secured 190 votes to come second and Dr Ifeanyi Ubah with 94 votes, for third place.
Four aspirants participated in the primary election held at Prof. Dora Akunyili Women Development Centre, Awka, which began at about 9 a.m.
Four other aspirants – Chief John Emeka, Afodike Akaolisa, Sen. Stella Oduah and Ms Linda Ikpeazu – withdrew from the race over allegations of irregularities in the list of delegates.
Chief Dave Umahi, Chairman of the Anambra Governorship Primary Election Committee, who announced the result of the poll, said that 958 delegates participated in the election.
Umahi, who is the governor of Ebonyi, said in the votes cast, 956 were valid while two votes were invalid.
He explained that the delegates list used in the conduct of the exercise was officially given to the committee by the national leadership of the party.
Reacting to the outcome of the election, Dr Ifeanyi Uba, said that he was not happy with the way it was conducted.
"Ordinarily, the list of the delegates ought to have been made available to aspirants four weeks before today (Monday) in line with PDP Constitution, but regrettably, we only saw the list about three days ago.
"It was because of these flaws that some of the aspirants approached a court against this primary and I am sure that the court served the panel that is conducting this exercise,'' he said.
Some uproar followed Uba's speech, forcing the session to end abruptly at about 7 p.m., without Obaze making his acceptance speech.
Obaze was Secretary to State Government (SSG) of Anambra from June 12, 2012 to June 8, 2015, under former Governor Peter Obi, whose tenure ended on May 29, 2015, and briefly with incumbent governor, Willie Obiano.
Before his appointment as SSG, Obaze was in Nigeria's diplomatic service and later, the United Nations, jobs that ran from 1982 to 2012.
In 2013, he was a governorship aspirant under the platform of the All Progressives Grand Alliance (APGA).
A native of Ochuche Umuodu in Ogbaru Local Government Area, the PDP candidate was born on April 9, 1955 in Ogidi, also in Anambra.
He attended Christ the King College, Onitsha between 1967 and 1973 and Dennis Momerial Grammar School, Onitsha from 1973 to 1974.
He holds a Bachelor of Science degree in Political Science and a Master of Arts in the same course from Nebraska Wesley University, Lincoln, U.S.