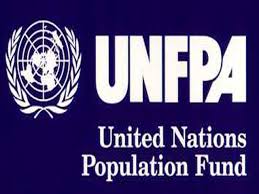 The UN Population Fund (UNFPA) said it trained over 300 health professionals to provide the Minimum Initial Service Package for Reproductive Health (MISP) to boost humanitarian response efforts in Borno.
Mr Ada Pouye, Humanitarian Coordinator for UNFPA Nigeria, made this known in a statement issued by Mrs Kori Habib, Media and Communication Officer, UNFPA Nigeria on Monday in Abuja.
Pouye said the ongoing violent conflict in the northeast of the country left more than 40 per cent of the health facilities either destroyed or badly damaged.
He, however, noted an alarming shortage of skilled health personnel in the northeast, stressing that many doctors and nurses had to flee or leave after the conflict broke out.
Pouye said that UNFPA in collaboration with other stakeholders were working to equip health facilities and hospitals for safe deliveries in the north east.
He said UNFPA was also working to scale up access to family planning and enhance response to sexual and gender-based violence in the camps for internally displaced people in North-East.
According to him, every ten minutes, a woman dies due to pregnancy-related complications in Nigeria.
" The violent conflict in the northeast has aggravated the situation and left around 14 million people in urgent need of humanitarian assistance.
" It is estimated that more than half of them in the three most affected states of Borno, Yobe and Adamawa are women and girls,'' he said.
He added that UNFPA estimated that 1.7 million women were of reproductive age, while about 276000 pregnancies were expected in 2017 which would require lifesaving reproductive health services.
READ:Lagos Takes Fight Against Domestic, Sexual Violence To Grassroots
Pouye, therefore, said that well trained-doctors, nurses and midwives were the bedrock of the Agency's mandate to save lives.
The statement quoted Hauwa Lassa, a beneficiary to the training, who is also a retired nurse as saying that she came back to work to support women and girls in one of the IDP camps.
"It is now with this crisis going on that the women need support. So I decided to come back to the health centre and help," she said.
The statement also quoted Mdapilawa Yatzubu, another participant, as saying that she works in a health centre in the local government area of Biu of Borno.
She said that their health facility was not destroyed by the insurgents and as such an average of 150 deliveries were taken per months.
Yatzubu said their health centre was able to provide antenatal services to pregnant women, provide family planning service, conduct deliveries and immunize babies.
"We have a special way of making women come back for the second dose of immunisation of their baby after 40 days.
"We give them a small gift, mostly soap; they all come back to collect the soap and have their health checked and the baby immunised with the second dose.
"This is how we follow up on them," Yatzubu said.