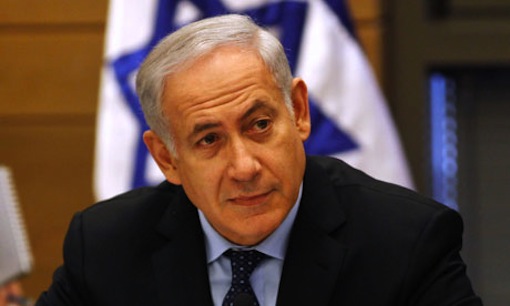 Two right-wing Israeli lawmakers visited East Jerusalem's flashpoint Al-Aqsa Mosque on Tuesday, two years after Israel's parliament members were banned from visiting the holy shrine.
Yehudah Glick, a member of the ruling Likud party, arrived at the site, which is holy to both Muslims and Jews, early in the morning, and was followed by Shuli Moalem-Refaeli from ultra-nationalist party the Jewish Home.
With under heavy security guard, the visit was part of a test to see how a renewed presence of Israeli politicians would impact the tensions at the hot-button site.
"The Temple Mount is my source of life," Glick told journalists after his visit, adding that he hopes the "visit wasn't a one-time event."
All the parliament members were allowed to participate in the test, but Arab lawmakers boycotted it.
"Arab members of the parliament will enter whenever they want, and not when Netanyahu wants.
"So it was in the past and will be in the future," Ahmad Tibi from the Joint List, an Arab-Jewish party, said in a statement.
He condemned the visit by Glick and Moalem-Refaeli as a "provocation."
The site, known to Muslim as the Noble Sanctuary and to Jews as the Temple Mount, is located in East Jerusalem's Old City, a territory Israel seized from Jordan in the 1967 Middle East war and annexed shortly afterwards.
The annexation has never been internationally recognised.
Israeli Prime Minister Benjamin Netanyahu imposed the visit ban in October 2015, when he instructed the police to prevent lawmakers' presence at the site.
The ban, aimed at helping quell Palestinian fears that Israel plans further changes in the status quo, came amid a wave of violence that started in East Jerusalem following increased pressures by right-wing politicians to lift the long-held status-quo.
It allows Jews to visit the site but not to pray there.