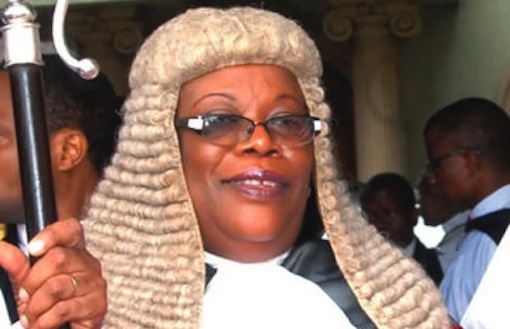 In a bid to bring the administration of justice closer to people of Lagos, the Chief Judge of Lagos State, Justice Olufunmilayo Atilade, on Tuesday swore-in 38 Customary Court judges, warning them to live above board.
Atilade, during the short ceremony, admonished the new appointees to live up to the status of their new office, in which they will be referred to as "Your Worship".
"Your being here is a privilege granted by the Governor of Lagos State.
"I hope you will carry out your duties with integrity and honesty.
"Do not take bribe; if you take bribe, you will be shown the way out by the Judicial Commission on completion of their investigation," she said.
The Chief Judge also cautioned the new Customary court judges against using their powers to oppress members of their respective communities.
She charged them to read and get acquainted with the Customary Court Laws of Lagos State 2011 to avoid abuse of power.
Atilade said that the new customary court judges were carefully selected based on their track record, integrity, ability and qualifications.
The judicial oath was administered by the new Chief Registrar of the High Court, Mrs Abiola Soladoye.
Mrs Ayodele Odugbesan, the Executive Secretary of the Lagos State Judiciary Service Commission, told the new appointees to fair in their judgement.
Odugbesan said that the appointment of the judges was done in conformity with Section 2 of the Customary Court Laws of Lagos state 2011 and the judicial oath was in conformity with Section 13 of the same law.