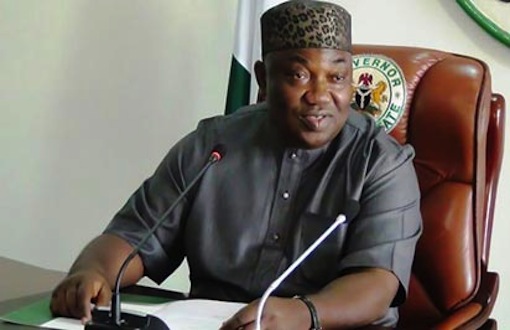 No fewer than 700 traders in Enugu State have received N10.5 milion  under  the traders' empowerment scheme of the government.
The state Commissioner for  Commerce, Mr Ogbu Nwobodo, disclosed this in  Enugu on Tuesday at the seventh empowerment scheme.
He said  the scheme, sponsored by Gov. Ifeanyi Ugwuanyi,  was started in February.
Nwobodo said under  the  monthly raffle draw programme, traders from the 37 market associations in the state competed free of charge.
He said that 100 traders would always win N50, 000 'seed money'  on a monthly.
Nwobodo said  the ministry had worked hard to ensure the scheme was hitch-free since its inception.
He said that only 10 out of the 100 winners of the current draw were present at the event.
The state governor ,who also spoke  during the raffle draw, said that the gesture was in appreciation of the massive support he had enjoyed from the traders.
The governor said that the scheme was part of efforts of his administration to expand the developmental strides as well as activate the economy of the state.
He said that traders occupied a strategic position in his administration, adding   that  it was the reason  he had regularly paid workers so that  they could  patronise business people.
Ugwuanyi said that he would continue to provide the enabling environment suitable for economic activities in the state.
READ: Ram Sellers In Zaria Lament Low Patronage
Earlier, the Chairman of Emene Market Traders Association, Mr Chijioke Ezeme ,  thanked the governor for initiating such project.
Ezeme said that traders in the state had not had it so good.
He said  it was gratifying to note that the earliest beneficiaries of the scheme were poor widows and those in the lower economic rung.
Ezeme said that there were over 200 widows in Emene Market, adding that the association would never forget the kind gesture of the government.
The chairman said that the traders would continue to support the programmes of the government as well as his future political aspirations .
Ezeme appealed to the governor to come to their aid as the area lacked some basic social amenities, adding that they had not seen potable water since 1994.
"It is ridiculous that a town that plays host to international airport, NNPC Depot and Ekulu Layout does not have pipe borne water," he said.
Ezeme said that though the governor had done well in attracting development to the area , they  still needed more.
NAN reports that the high point  of the event was the presentation of N50,000 cheques to each of the winners.