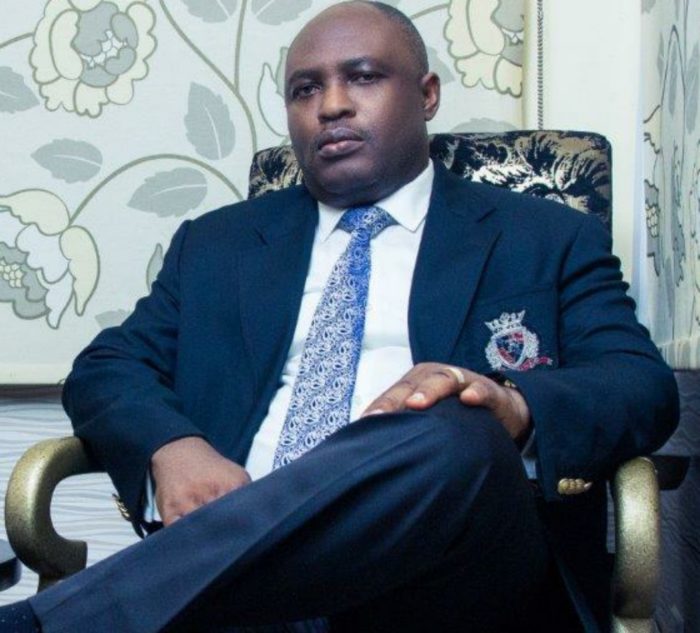 Africa's Young Entrepreneurs (A.Y.E), the World's largest entrepreneurship network, with over 12.6 million members across Africa, has appointed a top Public Relations practitioner, Olabode Opeseitan as its Public Relations ambassador.
In a statement signed by A.Y.E's Regional Manager, Joy Michael, the Johannesburg, South-Africa headquartered organization said Opeseitan's enormous continental PR experience would be harnessed to support the promotion of one of the network's fundamental goals of arousing the entrepreneurial skills of young Africans and transforming them into a global economic power house.
"Our focus at A.Y.E is the successful development of Africa's budding entrepreneurs through mutual networking in collaboration with established captains of industry, government parastatals and international organisations.
"We are delighted that Mr. Opeseitan identifies with A.Y.E's objectives and has accepted to be our PR Ambassador, thereby using his decades of experience in journalism, public relations, events and promotions to support the bold agenda of A.Y.E to uplift Africa's budding entrepreneurs," said Michael.
In his acceptance remarks, Opeseitan congratulated the A.Y.E for what he called its very noble objectives and thanked the organization for considering him worthy of the honour, promising to use his knowledge and extensive pan-Africa contacts to support "the virtuous and altruistic mission of the group."
Opeseitan who, with other like minds, founded SA&B, a new fully integrated Marketing Communications company in August, 2017, had worked at African Newspapers of Nigeria (ANN), the oldest privately-owned newspaper in Nigeria where he rose to become the Editor of the Saturday edition of ANN's publications and joined Globacom Limited in 2003, where he served in various capacities, including the Director of PR, Events and Promotions until July 2017.
In its mission statement, A.Y.E stated that it is committed to empowering young entrepreneurs across Africa by creating platforms that facilitate intra-trade on the continent.
"We are dedicated to developing the next generation of outstanding African entrepreneurs, who will shape the economies and political landscapes of their home countries," said the A.Y.E Regional Manager.
Founded by Summy Smart Francis in 2010, A.Y.E is a non-profit organisation based in Johannesburg, South Africa. It facilitates intra-trade among African entrepreneurs in 20 African countries, United States of America and the United Kingdom.
Earlier in the year, A.Y.E was declared as the largest entrepreneurship network in the world by the Global Entrepreneurship Institute, a global body based in Washington DC in the United States of America.
The institute said that in a systematic research process it conducted, the A.Y.E, with over 12.6 million entrepreneurs, beat several other entrepreneurship platforms around the world to emerge the largest global entrepreneurship network.
Some of the entrepreneurship programmes organized by A.Y.E include Harvest Africa, a program which showcases investment opportunities in Africa; Africa's Young Entrepreneurs Student Association (AYESA); My Mentor & Me, an online mentorship platform; Web Business Campaign (WBC), a platform where entrepreneurs showcase their businesses to angel investors; and Africa's Young Entrepreneurs Empowerment Program (AYEEP), a program that identifies and empowers innovative entrepreneurs in Africa with grants, equipment, loans, specialized training, business make-overs and training. In 2016, the A.Y.E launched a reality TV show that showcases to the world, through modern and traditional media, a diverse pool of interesting, innovative and exceptional young entrepreneurs in Africa. The second season of the program will be aired by over 10 TV stations in Africa from October to December 2017.
The Organisation's Chief Executive Matron, Mrs. Folorunso Alakija and the Patrons, Former President Olusegun Obasanjo and Asiwaju Bola Ahmed Tinubu, among others, have been using their resources to promote entrepreneurship in Africa.