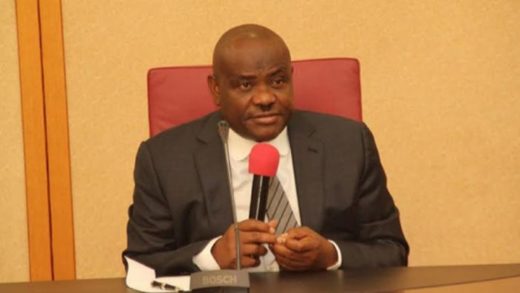 Gov. Nyesom Wike of Rivers has called for the strengthening of the nation's anti-graft institutions to ensure a successful fight against corruption.
Wike made the call in Port Harcourt on Wednesday when officials of the Royal Institute of International Affairs, Chatham House, London, paid him a courtesy visit.
The governor said that the anti-graft war in the country had remained ineffective because of weak institutions.
He said it could only be effective if national institutions are strengthened to perform independently.
"It is difficult to fight corruption when the institutions are weak. It may just be a political tool to attract sympathy from western countries,'' he said.
READ: NGO Tasks Government On Sickle Cell Prevalence
Wike called for a holistic approach to the fight against corruption in the country, adding that it should not be a political weapon against the opposition.
He noted that instances existed where federal agencies frustrated all attempts at prosecuting corrupt but influential persons, saying that this should not be so.
Earlier, Africa Programme's Manager of the institute, Tighisti Amare, had extended an invitation to the governor to deliver a keynote address on international and national developmental issues at the Chatham House.