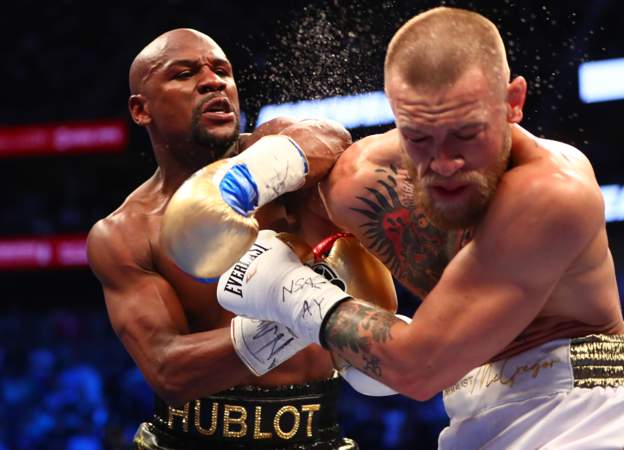 Conor McGregor says he is "proud" of what he achieved on his professional boxing debut, despite being stopped in the 10th round by Floyd Mayweather.
The UFC lightweight champion, 29, lost a much-hyped fight as 40-year-old Mayweather took his perfect career record to 50-0 in Las Vegas.
BBC Sports reports that the build-up was dominated by heated exchanges, but McGregor said the American, who came out of retirement for the fight, "won hands down".
"Floyd is a heck of a boxer," he said.
"His experience, his patience and his endurance won him this fight hands down.
"I always told him he was not a fighter but a boxer. But sharing the ring with him, he is certainly a solid fighter. Strong in the clinch. Great understanding of frames and head position.
"He has some very strong tools he could bring into an MMA game for sure."
McGregor spent 10 weeks in a training camp prior to the bout, but the Irishman says he could have gone the distance with more preparation time.
"Getting to 12 rounds alone in practice was always the challenge," he said.
"If I began with a loaded 12 rounds under much stress I would have only hit a brick wall and lost progress as a result and potentially not made the fight.
"A little more time and we could have made the 12 cleanly, while under more stress, and made it through the later rounds in the actual fight."
However, McGregor says every decision made in his training camp "was correct" as he made it past the 25-minute mark in a fight for the first time.
"I am proud of everyone of my team for what we did in the short time that we did it," added McGregor on Instagram.
"I am happy for the experience and happy to take all these great lessons with me and implement them into my camp going forward."