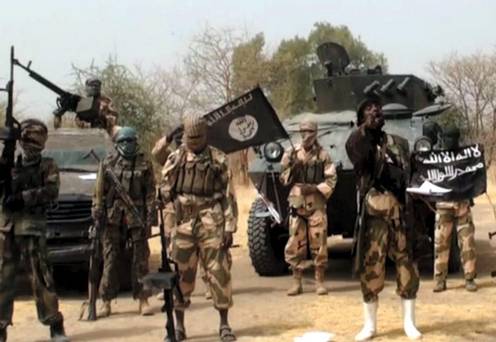 Boko Haram terrorist group killed eleven people and wounded two on Friday at a camp for internally displaced persons situated in Banki, bordering Cameroon.
The islamists were said to have, in the early hours, infiltrated the camp in Banki which has about 45,000 persons, attacking, killing and injuring their victims quietly with knives.
They adopted this silent tactics to avoid being challenged by soldiers at a nearby military camp.
They were also said to have carted away food belonging to the displaced persons.
The terrorists were believed to have used knives instead of firearms or explosives in order not to alert soldiers who were close by, thereby inviting counter-attack.
However, soldiers were reportedly alerted once the attack was discovered and moved in to dislodge the insurgents.
Banki has come under repeated attacks by Boko Haram.
In April last year, at least seven people were killed at the camp in a suicide bombing attack carried out by two women.
In January of this year also, a 10-year-old girl died in a botched suicide bombing attack just outside the camp.