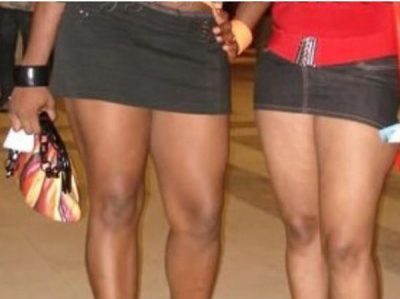 Gwoni Aisami, an Islamic cleric in Maiduguri, has called on Muslim faithful to inculcate the habit of decent dressing in their children and wards to check the spate of immorality in the society.
Aisami made this call in a lecture during the Eid-el Kabir prayer session at the University of Maiduguri prayer ground on Friday in Maiduguri.
The cleric also enjoined Muslims to pray for peace and improved economic condition in the country.
He enjoined Muslims to ensure that their spouses and ladies dress in a proper manner in compliance with the teachings of Islam.
Aisami decried indiscriminate dressing habit among some Muslim women, noting that the trend was inimical to the efforts at building a moral and upright society.
"It is the duty of parents to teach their children and wards how to dress in a respectful and proper manner.
"Indecent dressing breeds social vices and we must strive to inculcate decent dressing habit in our children," he said.
The cleric also admonished Muslims to pray for the country, noting that such prayers would enhance peaceful coexistence, promote social and economic growth as well as tackle the country's security challenges.
He stressed the need for Muslims to use the good lessons of the Eid-el Kabir to promote peaceful co-existence and commonwealth in the society.
"Islam enjoins the faithful to live in peace and shun violence. Muslims should be guided by the teachings of Islam and unite towards peace building for the greater good of humanity," Aisami said.
The cleric admonished Muslims to support government's efforts in its counter-insurgency campaign, and uphold the current social and economic transformation programmes.
Thousands of Muslims observed the Eid el-Kabir in Maiduguri and other major towns in the state.
Prayer sessions were observed at various designated prayer grounds in Maiduguri to mark the event.
The celebration was generally peaceful, as the military and other security agencies beefed up security to ensure a hitch free festivity.